Women's, Men's Soccer Teams Each Earn NSCAA Team All-Academic Awards
Sep. 30, 2015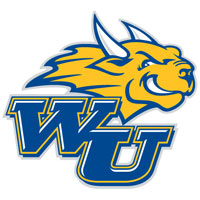 Both the Webster University men's and women's 2014 soccer teams earned Team Academic Awards for 2014-15 from the National Soccer Coaches Association of America (NSCAA).
This was the 16th consecutive year the Webster women have been so honored by the NSCAA, receiving the award every year of the program's existence, since 1999.
 
The men's soccer team received the Team Academic Award for the sixth time in the last seven seasons, having a five-year streak broken last year. 
The Gorlok men and women were one of only 222 colleges in all divisions, encompassing over 1900 schools, to have both programs recognized.
 
The women's squad had a stellar cumulative 3.50 grade point average (GPA) for the past academic school year, while the men weighed in at a 3.11 cumulative GPA.  The Gorloks were one of only two St. Louis Intercollegiate Athletic Conference (SLIAC) schools that had both teams earn the award, Greenville College being the other.

The NSCAA annually recognizes college and high school soccer programs that have excelled in the classroom, in addition to their work on the field. A total of 882 soccer teams (313 men, 569 women) posted a team grade point average of 3.0 or higher, earning the NSCAA College Team Academic Award for the 2014-15 academic year.

The NSCAA award spans all divisions of college soccer including: NCAA I, II, and III, the NAIA, and other affiliations, with more than 1,900 teams eligible. Teams had to have maintained a cumulative 3.0 grade point average, for all players on their rosters, for the full 2014-15 academic year to be eligible.
Keep up with all Webster University Athletics news by clicking on the "Athletics" category at the top of the newsroom or by visiting www.websterathletics.com. 
tags:  academics, webster life, webster today, athletics, soccer, students,
News by Topic
Tag Categories
News by Topic
Tag Categories