ILC Welcomes New Teaching Assistants from Argentina, France, Germany, Japan
Jul. 23, 2015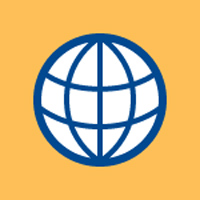 New teaching assistants (TAs) will arrive in just a few weeks, as the Department of International Languages and Cultures (ILC) in the College of Arts & Sciences begins its 37th year with a French exchange, 30th year with Germany Fulbright scholars, 28th year with an Argentina university exchange program and 26th year with Japanese teaching fellows.
Each year the Department welcomes the TAs insights' and energy as they engage with students, sharing both their cultures and languages.
About the 2014-2015 Teaching Assistants
With their passion for learning about other cultures and sharing their own with others, these TAs will  become invaluable members to ILC. To help introduce them into the Webster community, the department asked the TAs a few background and fanciful questions. 
Michiko Sasaki, Japan
Sasaki is originally from the Shiga prefecture of Japan, which is located near Kyoto. After earning her bachelor's degree in Psychology from the University of San Diego, Sasaki is excited to return to the United States. She welcomes anyone who is interested in Japanese culture and language and is looking forward to two years at Webster where she will pursue a masters degree in Educational Psychology. Sasaki is a devoted animal lover and enjoys traveling, yoga, and dining out with friends.
Matias Ochoa, Argentina 
Ochoa is from Mendoza, a city in the western region of Argentina. He describes himself as an easy-going guy who likes listening to music, reading, and hanging out with friends. He spent several months last year exploring in the United States, but this will be his first time to Missouri. Ochoa comes to Webster through the exchange program established between Webster University and Universidad Nacional de Cuyo by Spanish Professor Graciela Corvalán. He is excited about meeting interesting people to share this experience with, and to learn many things about culture, languages and teaching.
Paul Hellriegel, Germany
Hellriegel joins the ILC Department from Leipzig, Germany. He loves soccer, traveling and Nutella. This is just the tip of the iceberg and he can't wait to really get to know "the Lou" and have fun sharing his culture. Currently, Hellriegel is studying to become a teacher in Sports and English and believes Webster will be a good fit for both. This is the second time Hellriegel has lived in the United States; he spent his junior year in high school in California as an exchange student. This experience influenced the way he views the world, as friends with multicultural backgrounds see solutions to problems differently.
Submitted by Maggie Dankert, International Languages and Cultures
tags:  academics, college of arts and sciences, global, diversity and inclusion, webster today,
News by Topic
Tag Categories
News by Topic
Tag Categories