Webster Students Reimagine "Peter and the Wolf" with the St. Louis Symphony
Nov. 18, 2015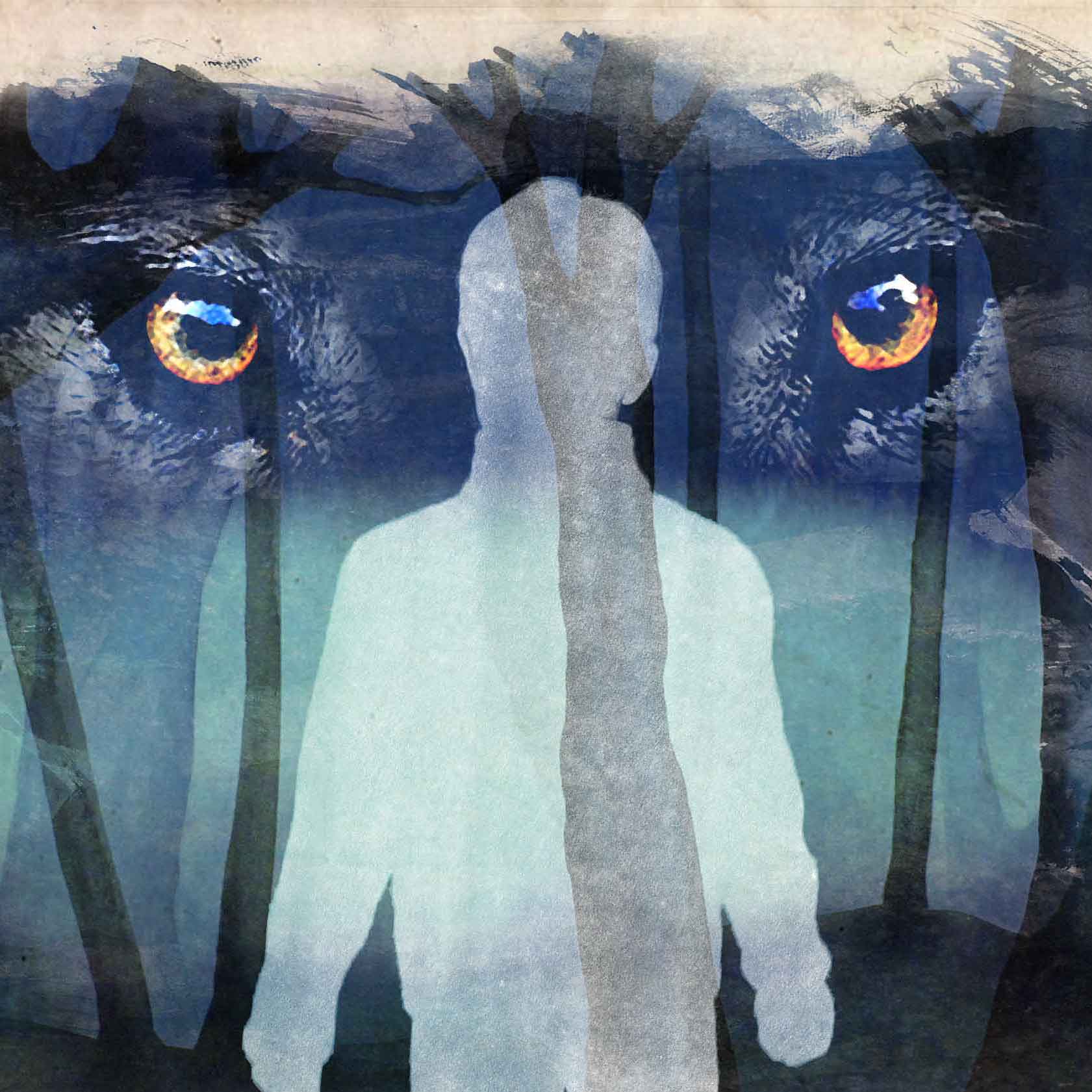 ST. LOUIS – Since the start of the fall semester, Lighting Design students Blake Manns, Natali Arco and Geordy van Es and Technical Direction student Ryan Tang have been meeting with professor Seth Jackson once a week to create new art for Prokofiev's popular orchestral work, "Peter and the Wolf."
But this isn't a class project. It's a real artwork that will be unveiled in front of audiences attending live performances of the St. Louis Symphony at Powell Hall on Nov. 27, 28 and 29. The Saturday, Nov. 28 concert will also be broadcast live on St. Louis Public Radio.
Representatives from the St. Louis Symphony approached the University in August looking for collaboration in reinterpreting the 90-year-old "Peter and the Wolf."
"The collaboration between the St. Louis Symphony and Webster students is a perfect fit," said University President Elizabeth (Beth) J. Stroble.  "We are honored to work with David Robertson, recipient of an honorary doctorate from Webster in 2009, to spark the imagination of audience members through symphonic music, image, light, sound, and the spoken word.  The story of 'Peter and the Wolf' has compelled our students' artistic vision, and the opportunity to hone their craft with Webster faculty and symphony professionals for live audiences is invaluable."
"When you are looking to do something new, sometimes it's just best to seek out the freshest minds and eyes you can find," said Robertson, the St. Louis Symphony Music Director. "What's both really fun and really scary about this is that you never really know what you're going to get out of such a collaboration. What we've gotten from the students and faculty of Webster University is a Peter and the Wolf that is unique, dramatic, and it is also something wholly our own, meaning not only does Webster and the Symphony take ownership of this remarkable artistic creation, but it belongs to our city and our region too, because that's where it comes out of."
During the first meeting with orchestra representatives, the students were given one clear instruction from the St. Louis Symphony: "Make it edgy," Manns said. "The word edgy was used a lot in that conversation."
"We were told that they wanted to get away from a literal interpretation of 'Peter and the Wolf,'" Jackson said. "They didn't want a cartoon wolf on the screen and they certainly didn't want puppets."
Representatives from the orchestra also provided the students with several mimeographed copies of works of Russian art that St. Louis Symphony Music Director David Robertson suggested they explore.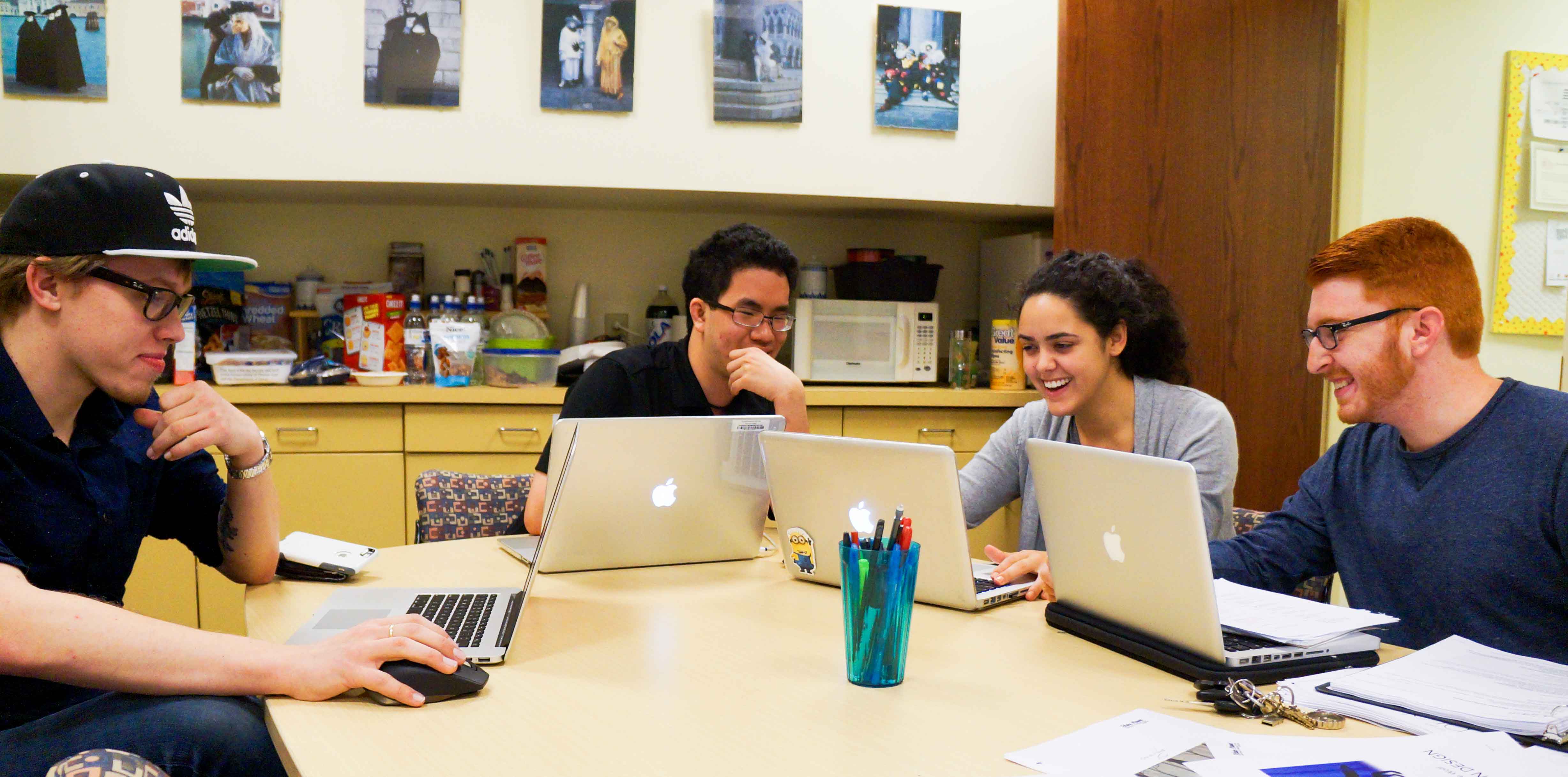 Since then, the students and Jackson have been meeting weekly to work on the project.
"One of the first things we did was we listened to 'Peter and the Wolf'and then dissected it movement by movement," Arco said. "We discussed what each part of the music meant to us, what each character and each instrument represented to us, and what shapes and colors best matched our personal interpretations."
"That's when we concluded that we should do the same for the audience," van Es said. "We thought it was more important to have colors and mood accentuate the music and let audience members then reinterpret the piece for themselves as they listen."
Through this, the students elected to never show the image of Peter in 'Peter and the Wolf." Instead, his presence is represented through flashes of bright colors such as orange and reds that contrast with the darker greys and blues used in the art. Some of the art shows the Wolf, though even those images are abstract and open to interpretation.
"We use the forest images more as an abstract, as a fluid landscape," Manns said. "We went with a watercolor feel that makes the images seem runny."
"We added ripple effects on some of the photos to accentuate that feeling, as if you might be looking at a reflection in a pond instead of directly at a forest," Tang added.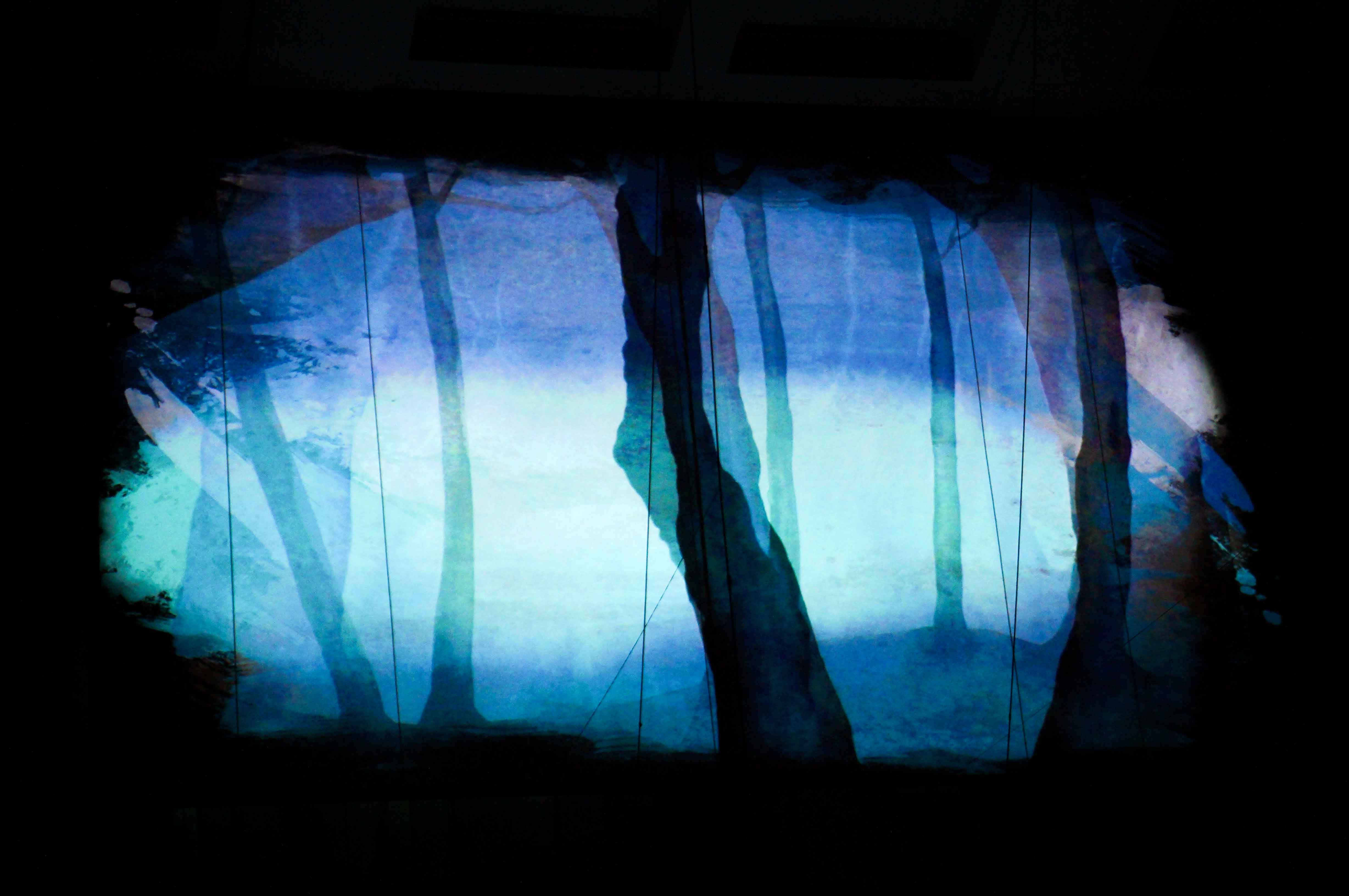 On Nov. 9, the students took their work to Powell Hall to show it to Robertson and members of the St. Louis Symphony staff. The students ran through the 25-minute program. "Wow, those colors reflect well off the walls of the hall," one member of the staff said. "These are going to work really well," another added.
The students were given some feedback. A title slide would need to be added and some colors would need to be adjusted to better match the lighting in the hall. The students headed back to campus to tweak their works.
"This has been an amazing learning experience for all of us," Tang said. "Ten years ago, no one would have said let's pair a custom-made projected project with a live performance of a symphony orchestra. This is a new field, one that we think will have a lot of growth as live music performance becomes more complex."
"What makes this amazing is the Symphony allowed us to have the creative authority to put our best work forward," Manns said.
"It also helps that we have a great team and we all saw the same vision," Arco added.
Although the four students have taken the lead on the visuals, others in Webster's Leigh Gerdine College of Fine Arts also have been working hard on the project, Jackson said. Students Conner Vande Vanter and Jeffrey Behm have been working on lighting design for the show, Taylor Vaughan is in charge of stage management and Jared Camp is the lead dramaturg (script manager) for the spoken parts of the performance.
Others involved include professor Bruce Longworth, who will direct the live narration. The narrators will be professor Lara Teeter, and student Annie Barbour. Professor Rusty Wandall is in charge of sound design for the program.
Besides "Peter and the Wolf," the St. Louis Symphony also will perform the U.S. premiere of "The Wolf," a concerto for double bass by the celebrated film composer of "Crouching Tiger, Hidden Dragon," Tan Dun.
Tickets for the show are on sale now and can be purchased at stlsymphony.org. The Symphony also is offering $10 student tickets to the Friday and Saturday evening performances by visiting http://www.stlsymphony.org/en/tickets/special-offers/student-offers/student-tickets/. One ticket per student ID.
With its home campus in St. Louis, Missouri, USA, Webster University (webster.edu) comprises an action-oriented global network of faculty, staff, students and alumni who forge powerful bonds with each other and with their communities around the globe. Founded in 1915, Webster is a private non-profit university with almost 20,000 students studying at campus locations in North America, Europe, Asia and Africa and in a robust learning environment online. The university is committed to delivering high-quality learning experiences that transform students for global citizenship and individual excellence. 
tags:  academics, college of fine arts, featured, home page, conservatory, concert and lighting design, partnerships, president, webster today,
News by Topic
Tag Categories
News by Topic
Tag Categories