Webster Faculty Members Receive RAC Artist Fellowships
Dec. 2, 2015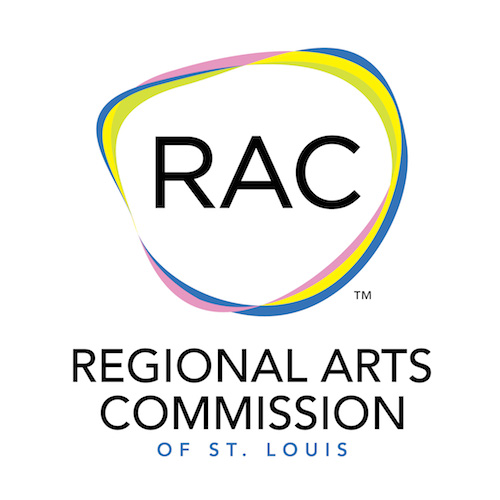 Three Webster University faculty members have received fellowships from the Regional Arts Commission (RAC) of St. Louis. RAC has awarded ten fellowships totaling $200,000 to 10 local artists as part of its annual round of Artist Fellowships. 
The recipients, representing the disciplines of dance, visual arts, theater, music, literature, and media arts, were selected from among 235 applicants after being reviewed by RAC Commissioners, a community advisory committee, 30 expert readers, and staff. 
Recipients from Webster University are:
Dawn Karlovsky (Dance)
Dawn Karlovsky is the founder and artistic director of Karlovsky & Company Dance, a contemporary modern troupe dedicated to exploring and nurturing the art of dance with innovative choreography celebrating the human experience. Dawn is a prolific choreographer whose thought provoking, athletic, and emotionally candid dances have been commissioned and presented by universities, modern dance companies and theatre companies worldwide including in Chicago, San Francisco, Minneapolis, Salt Lake City, Beijing, China, and France. Dawn teaches modern dance and somatic studies at Washington University, in the Department of Dance at Webster University, and is on the dance faculty at the Center of Creative Arts (COCA). Dawn is also a certified teacher of the Alexander Technique.
Travis Mossotti (Literature)
Travis Mossotti serves as Poet-in-Residence at the Endangered Wolf Center in St. Louis. He was awarded the 2011 May Swenson Poetry Award by contest judge Garrison Keillor for his first collection of poems About the Dead (USU Press, 2011), and his second collection Field Study won the 2013 Melissa Lanitis Gregory Poetry Prize (Bona Fide Books, 2014). Mossotti has also published two chapbooks, and recent poems of his have appeared in issues of the Antioch Review, Beloit Poetry Journal, Southern Review, and elsewhere. He teaches in the writing program at Webster University and works for the Office of the Vice Chancellor for Research at Washington University.
Megan Singleton (Visual Arts / Craft & Traditional Arts)
Megan Singleton creates installations that crisscross the boundaries of contemporary craft, combining sculpture, papermaking, and digital applications. Actively exhibiting nationally and internationally in solo and group exhibitions, her work explores the intersection of dendritic systems and patterns found in waterway, plants, and paths of travel. Megan serves on the advisory board of the hand papermaking organization Friends of Dard Hunter and is a member of the International Art Collective Expanded Draught, based in Galway, Ireland. She is adjunct faculty at Webster University where she teaches Papermaking and Studio Art Courses and has worked as a digital artist for Bruton Stroube Studios since 2005. She is currently the Fibers Artist in Residence at the Craft Alliance Center for Art and Design at Grand Center.
This year marks the third year RAC has offered the RAC Artist Fellowships. Each year, 10 artists, living and working in St. Louis are awarded a $20,000 fellowship, which is a financial investment in the careers of the selected artists. The funds will allow for the advancement of the individual artist's creative journey to include time and space to study, reflect, experiment, explore and create. These award amounts are not grants in the traditional sense but "fellowships" in terms of a financial endowment or investment in the careers of St. Louis artists. The RAC Artist Fellowships are among the few of known multi-disciplinary fellowship of its kind in the United States.
A complete list of the artists and their bios is at:
http://racstl.org/2015-rac-artist-fellowships/
tags:  academics, college of arts and sciences, college of fine arts, faculty, webster today,
News by Topic
Tag Categories
News by Topic
Tag Categories