Rolla Campus Location Launches On-Site MBA Program
Oct. 28, 2015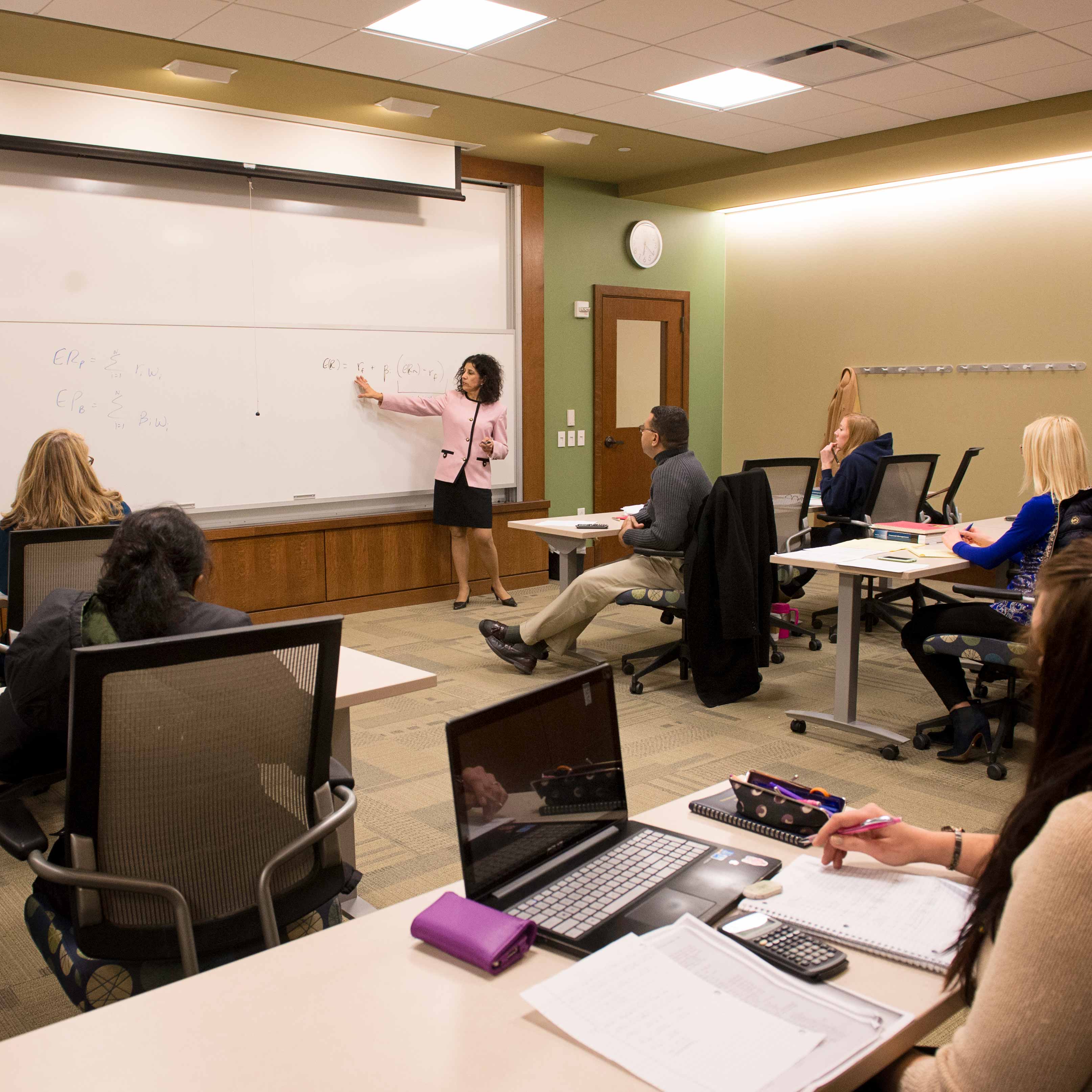 ROLLA, MISSOURI - Starting in January 2016, working adults in the Rolla, Missouri area will have a new educational opportunity at their fingertips – an MBA program (Master of Business Administration) designed for people who are looking to enhance their career opportunities.
The program will be offered during evening classes on the Rolla Campus. Other new graduate programs also are being developed for the Rolla campus and will be introduced next year.
"Webster University was founded on the principles of meeting the educational needs of communities, and it identified the need for an on-ground MBA program in Rolla," said Gregory J. Stratman, director of the Rolla campus. "Webster is the only institution to offer an evening general MBA program for working adults in south-central Missouri who have completed a bachelor's degree. A compelling benefit is that the classes will be taught by area business professionals who understand local business issues and dynamics, and know how best to prepare people for local business realities."
The objective of Webster's MBA program is to develop people into broadly educated business managers who understand the nature of business as a whole, with the tools and techniques applicable to a wide variety of business situations.
The program has 10 core courses, two elective courses, and a one-hour Career Success course. In addition, an emphasis area may be completed online with an additional 12-20 hours to complete. Possible emphasis areas include Business/Organizational Security Management, Decision Support Systems, Environmental Management, Finance, Gerontology, Human Resource Development, Human Resource Management, Information Technology Management, International Business, International Relations, Management & Leadership, Marketing, Media Communication, or Procurement & Acquisitions Management.
All courses will be taught by professionals from the world of business who bring real-world expertise and academic credentials to the classroom to better prepare Webster students for the demands of the 21st-century business environment. While all the courses will be offered in Rolla, Webster University also offers an online MBA and allows students to mix-and-match online and on-site classes to best meet the needs of the students.
The Career Success Course is taught by Right Management, a career counseling organization that also offers Webster students 12 months of free counseling and other job services at no cost to the student, upon completion of the one-hour class.
Interested persons may seek more information by calling the Rolla Campus at (573)-368-4569, e-mailing Stratman at gstratman65@webster.edu, or stopping by the campus any afternoon at 1103 Kingshighway in Rolla. Applications may be initiated online through the Admissions link at the Webster University site – www.webster.edu.
The Rolla Campus also offers the Master in Counseling program and will begin offering a Master of Arts in Human Services in 2016. A January cohort for the Counseling program is now being formed, so interested persons should begin the application process immediately. Any persons interested in the Human Services program can contact the campus at rolla@webster.edu.
With its home campus in St. Louis, Missouri, USA, Webster University (www.webster.edu) comprises an action-oriented global network of faculty, staff, students and alumni who forge powerful bonds with each other and with their communities around the globe. Founded in 1915, Webster is a private non-profit university with almost 20,000 students studying at campus locations in North America, Europe, Asia and Africa and in a robust learning environment online. The university is committed to delivering high-quality learning experiences that transform students for global citizenship and individual excellence.
tags:  academics, extended campus, school of business and technology, webster today, home page,
News by Topic
Tag Categories
News by Topic
Tag Categories