Webster and Rotary Club Award Scholarships to 26 Students
Oct. 23, 2015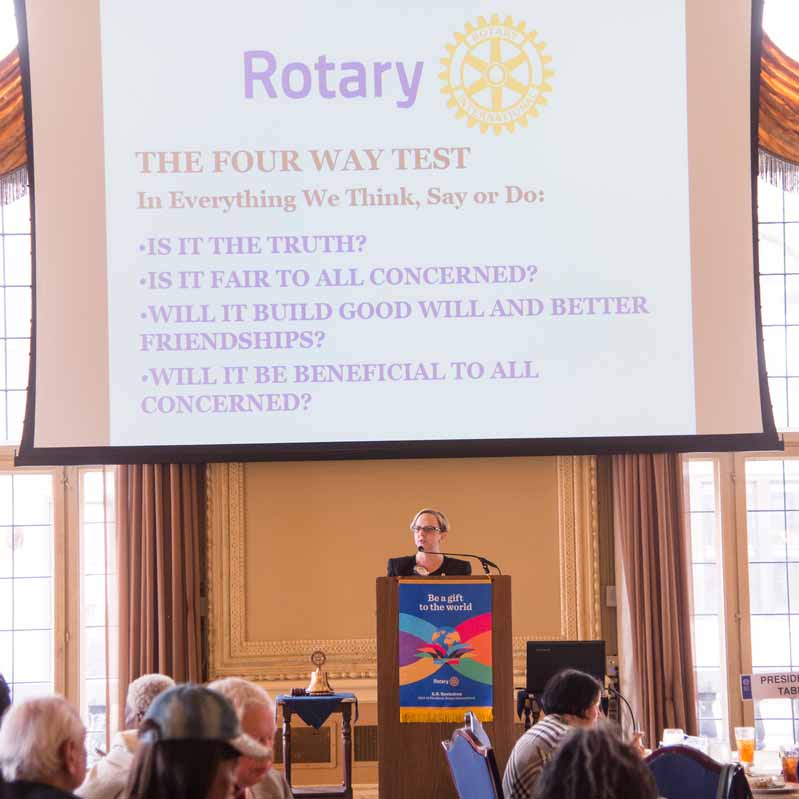 ST. LOUIS - Webster University and the Rotary Club of St. Louis awarded college scholarships to 26 high school seniors from 13 St. Louis public high schools Thursday. The scholarships could be worth up to $20,000 per student over four years during their undergraduate experience at Webster University.
The Webster-Rotary scholarships were awarded during the Rotary's annual Young Citizens Award Program, held at the Missouri Athletic Club in downtown St. Louis.
The students were nominated by the principals of their schools. In order to be considered, they had to have a minimum 2.5 grade point average, excellent attendance, good citizenship, and community involvement in their school or community.
The students honored this year are:
Taylor D. Howard and Anthony F. Shahid from Carnahan High School
Alayzha Jordan and Jaylen Brooks from Central Visual and Performing Arts
Empress Watson and Jordan Lee from Cleveland NJROTC
Terriana Givens and Alexander Harper from Clyde C. Miller Career Academy
Alexis Bates and Miles Morgan-Shelton from Gateway STEM
Celina Hawker and Amir Clark from McKinley Classical Leadership Academy
Cecilia Griffin and Vincent Phillips, Jr. from Metro High School
Kyra Krampfert and  Isaiah Jones from Nottingham CAJT
Armani Kennedy and Aikeen Webb from Northwest High School
Elaina Ochoa and Dominic Parker from Roosevelt High School
Lewam A. Gebremedhin and Moussa Ndiaye from Soldan International Studies High School
Camyla Taylor and Demontrae Cooper from Sumner High School
Monica Williams and Travis L. Shurn from Vashon High School
The scholarships will be made available to them if they chose to enroll in Webster University. Each student will receive $5,000 per year, with a chance to renew if the students take 13 credits per semester or more, maintain a cumulative grade point average of 3.0 or better, and continuously enroll from semester to semester, with summers off. Students who chose to attend community college first will become eligible for the scholarship upon transfer to Webster University.
tags:  academics, featured, home page, president, provost, diversity and inclusion, webster today,
News by Topic
Tag Categories
News by Topic
Tag Categories