Snapshots: Department of Music scholarship recipients, celebration
Aug. 28, 2015
The Department of Music opened the 2015-16 academic year with a celebration of two new endowed scholarship funds, recognition of current endowed scholarship recipients, and a kick-off of the new Composition Songwriting track in the Bachelor of Music degree. The department welcomed new faculty members as well.
Additionally, the student chapter of the National Association for Music Education hosted an all-department barbecue, attended by nearly 100 students, faculty, and staff. Department of Music chair Jeffrey Carter reported that a good time was had by all, and that he "burned only four of the veggie burgers."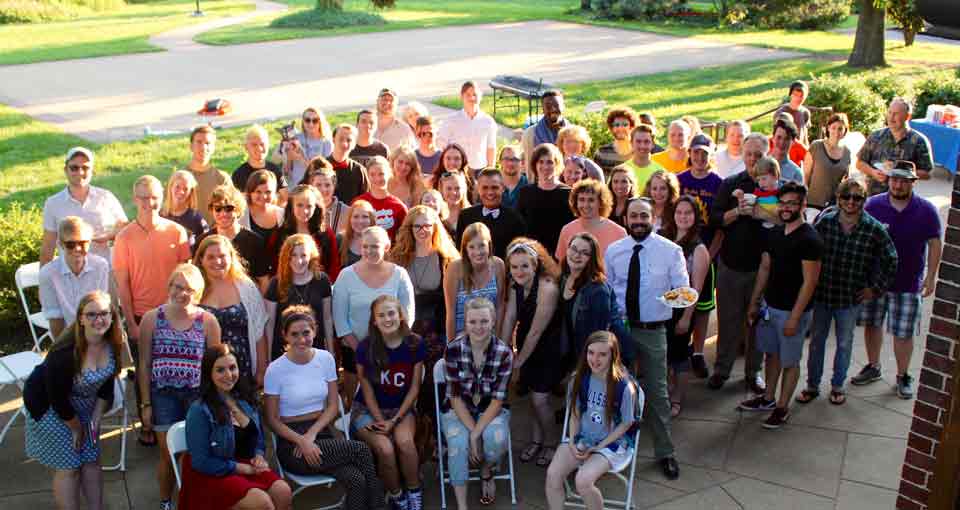 View more photos of the event at Carter's blog.
tags:  academics, college of fine arts, webster today, department of music,
News by Topic
Tag Categories
News by Topic
Tag Categories