Around Webster: Cuille in France, Green at Mt. Vernon, DePew at AESS, Corrigan on Environment
Jul. 29, 2015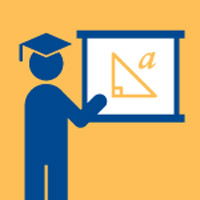 Recent professional accomplishments by Webster University community members include: 

Cuille Organizes Colloquium on Ponge
Lionel Cuillé, the Jane and Bruce Robert Chair in French and Francophone Studies in the College of Arts & Sciences, is co-organizing an international colloquium in partnership with Paris-Sorbonne and other French universities on renowned poet Francis Ponge.
This important colloquium will take place at France's "Centre culturel international de Cerisy" Aug. 24-31. Participants will assess the current research on a seminal literary figure who inspired Jean-Paul Sartre in his essay of 1944 ("L'homme et les choses"), his friend Albert Camus, and Jacques Derrida in his book Signéponge (1988).
For more information, visit: www.poetryfoundation.org/bio/francis-ponge and see the program (in French) here: www.ccic-cerisy.asso.fr/ponge15.html.
Green Selected for Mount Vernon Fellowship
George Washington's Mount Vernon has selected Ted Green, professor in the Teacher Education Department, School of Education, as one of six educators to receive a residential fellowship at the Fred W. Smith National Library for the Study of George Washington. The Life Guard Teacher Fellows Program enables classroom teachers and educators to conduct short-term residential research on a variety of themes inspired by the life, leadership, and legacy of George Washington.
Green will research and create resources that will help to hone research skills through more intentional use of primary source materials, create awareness of pedagogical practices centered around Living History, and explore the application of social media and other technology platforms to engage learners on the "man and the myth" that surround George Washington.
DePew Showcases Webster Natural Area at AESS Conference
Jeff DePew, instructor in the Biological Sciences Department of the College of Arts & Sciences, presented at the Association for Environmental Studies and Sciences (AESS) 2015 conference in San Diego. His presentation, "The Validity of Bio-Retension ponds as 'Natural Areas'; Transboundary Pollution Mitigation; and Sources of Environmental Education and Research," highlighted the research and habitat restoration that has taken place in the pond and natural area behind the Garden Park Plaza on the Webster University home campus.
The conference drew more than 700 participants, including faculty and staff from higher education and researchers and decision-makers from NGOs. With climate change and water resource management a burning topic particularly on the West coast, attendees had several questions about how Webster has turned this feature into a thriving ecosystem, research lab and natural habitat to be enjoyed by residents and local community members.
With water a precious resource, communities are reconsidering how to purpose retention ponds that are otherwise often fenced off and untended. "There is a lot of interest by professionals and 'citizen scientists' alike about how to take a constructed habitat/ecosystem like this and use it to its greatest capabilities," DePew said.
Students will continue to learn in the Natural Area through upcoming courses on Citizen Science and Water, and DePew says to expect the natural area to truly "look astounding by this time next year."
Corrigan Keynotes Environment Event Aug. 25; Speaks on Air at KTRS Aug. 1
Don Corrigan, journalism professor in the School of Communications, will be keynote speaker at the Aug. 25 event, "Make a Bigger Difference: Environmental Action for Your Life, Your Community and Your House of Worship," which takes place 7-9 p.m. at The Ethical Society of St. Louis. The author of "Environmental Missouri" will share specific tools to take action and make a difference for the environment. 
Corrigan was interviewed on radio station 550 KTRS (AM) on Jean Ponzi's "Growing Green" show about the upcoming event and his book. The interview will air Aug. 1 at 3 p.m., again on Aug. 15 at 3 p.m., and through the station's website.
tags:  academics, employee news, faculty, webster today, college of arts and sciences, school of education, school of communications, international languages and cultures, biological sciences, natural area,
News by Topic
Tag Categories
News by Topic
Tag Categories