ARC Continues to Expand Services
Mar. 9, 2016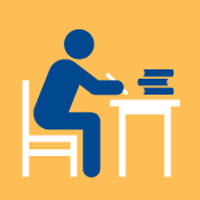 The Academic Resource Center (ARC) ihas added services and staffing to continue supporting Webster University students.
The Peer Tutoring Center announces the addition of Statistics and German to its growing roster of subjects. For a full list of available subjects, visit webster.mywconline.com or send an email to tutoring@webster.edu.
The Writing Center recently welcomed Kristin Cobos, a professional English as a Second Language (ESL) writing coach with more than 10 years of experience working in Teaching English as a Second Language (TESL). Her hours are Thursdays from 2-5 p.m., and Fridays from noon to 4 p.m.  To make an appointment, go to http://webster.mywconline.com or call the Writing Center directly at (314) 246-8644.
Federal Work-Study Job Fair March 16
As the ARC continues to add staff members and prepare for 2016-2017, we encourage students to attend the Federal Work-Study Job Fair on Wednesday, March 16, from 11 a.m. to 2 p.m. in the East Academic Building's Edward Jones Commons.
We also encourage faculty and staff members to contact the ARC if they have an excellent student who may be interested in working with the ARC in Peer Tutoring, Writing Coaching or the Testing Center. 
tags:  academics, webster life, webster today, academic resource center, students,
News by Topic
Tag Categories
News by Topic
Tag Categories