Concourse Syllabus Management Tool Integrated into WorldClassRoom and Expanded across Webster Network
May. 12, 2016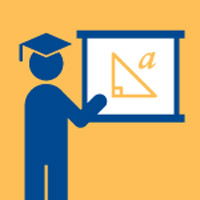 The Office of the Provost and Office of Academic Affairs are pleased to announce the expansion of the Concourse Syllabus Management Tool across the Webster University network. This effort is being led by the Faculty Development Center, Information Technology, and the Online Learning Center.  
Concourse, which has been used by the Walker School of Business since 2013, allows faculty members to work with a syllabus template for their courses that allows the university to provide consistent information about policy, resources, and course information (such as the description and outcomes). 
This allows students easy access to the information they need to be successful, allows faculty members to focus on the instructional components of their course, and provides departments tools for tracking and sharing syllabi over time.
"The expansion of Concourse will be beneficial in many ways," said Vice Provost Nancy Hellerud. "It will be especially useful to leaders of programs and campuses with specialized accreditations and programs that are offered at multiple sites and online. It will help us compile our materials for our HLC reaffirmation of accreditation efficiently and effectively. It's a good step forward for the strategic plan's third theme: a Network of Academic and Operational Excellence."     
Expanded For Use University-wide
Concourse is now available for courses throughout the University. Syllabi in Concourse are pre-populated with university policies and resources, such as academic honesty policies or accommodation information. Departments now have access to to develop course templates that consistently deliver the key details of the course to instructors and students of all sections worldwide. This will assist faculty members with delivering a consistent and cohesive curriculum that can more easily be assessed and maintained. This also provides the opportunity for faculty members to easily browse and share course syllabi with each other.     
Integration in WorldClassRoom
Presently, Concourse is accessible only through the Connections portal. As early as Summer 2016, faculty and students will be have access to Concourse via their WorldClassRoom course home page.  Depending on the plan in place for each College and School, faculty and students will have Concourse syllabus available as a tool in their WorldClassRoom home pages as early as the Summer term.  
The tool will appear seamlessly with other course tools. Faculty will be able to access syllabi via WorldClassRoom or as they are accustomed to via Connections. This integration will remove the need for instructors to print or export their syllabus once it is complete.
Future Opportunities 
Another opportunity will be to provide access to portions of syllabi for student not yet enrolled in the course, while preserving some information for only those who are enrolled.  This provides a solution to challenges presented by students at a recent delegates' agenda.  The tool also creates opportunity to deliver required information unique to specific campuses, such as that required by specific state/nation accreditation.
Further information regarding this tool and its availability through WorldClassRoom will be made available in the coming weeks.
tags:  academics, faculty, online learning center, faculty development center, provost, academic affairs, online learning,
News by Topic
Tag Categories
News by Topic
Tag Categories