Counseling Program Receives CACREP Accreditation for Clinical Mental Health Counseling
Feb. 1, 2016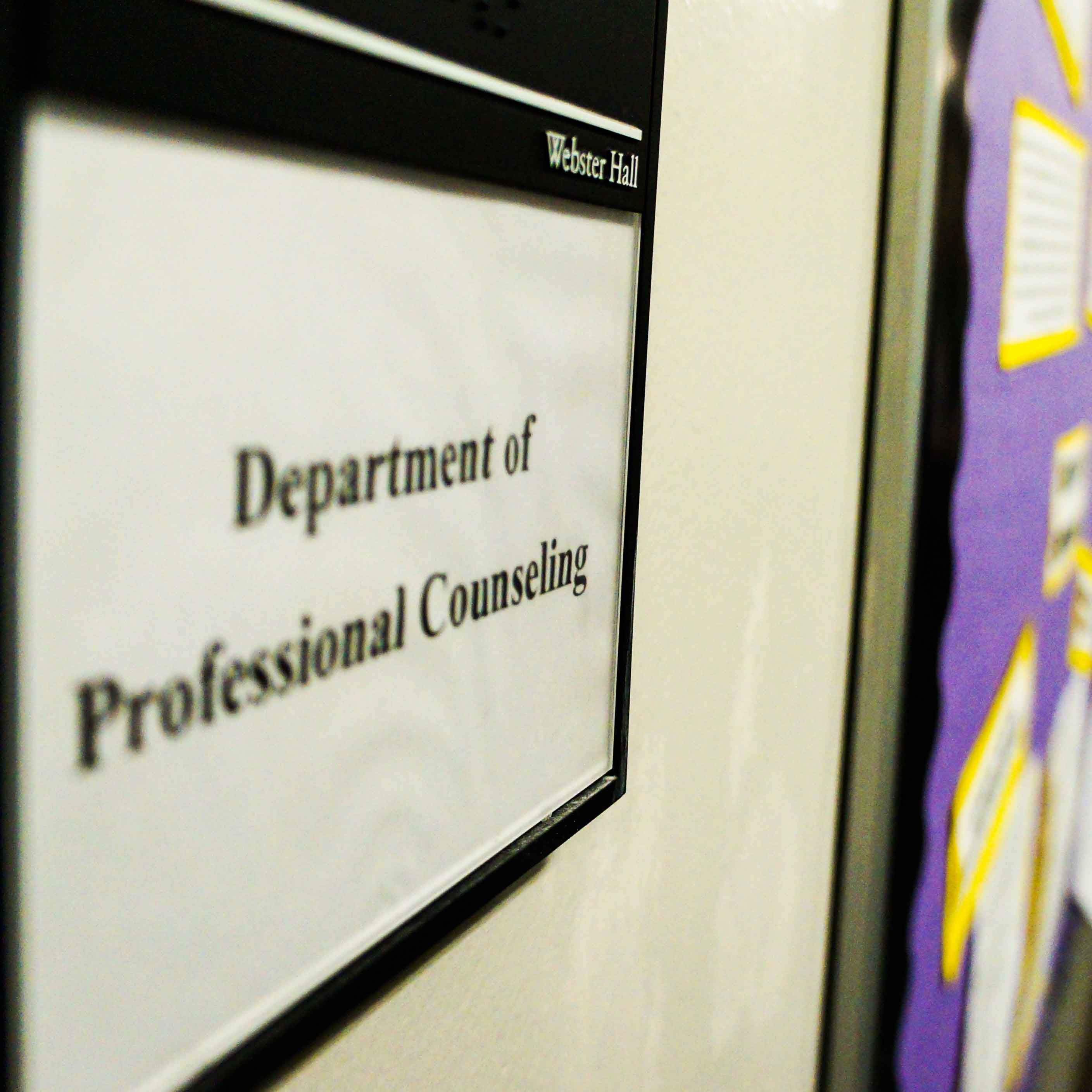 ST. LOUIS – The Council for Accreditation of Counseling & Related Educational Programs (CACREP) – the primary organization in the United States that sets the standards for counseling education - accredited Webster University's home campus Clinical Mental Health Counseling Program, it was announced this week.  This will have an immediate impact on current students and recent graduates of the program, as CACREP-approved degrees are increasingly becoming sought after in the United States.
Webster University is the only private university in Missouri with CACREP recognition.
"It is an honor that CACREP has selected Webster's Clinical Mental Health Counseling Program to join the ranks of approximately 300 other fine universities who have received their CACREP approval over the past three decades," said Jennifer Broeder, interim co-dean of the College of Arts & Sciences, Division of Professional Programs. "This accreditation is a clear indicator of our ability to keep our university strong, relevant, market-responsive, and well-positioned to best serve the needs of our students and give them the skills they need to find the best jobs in their respective fields."
The accreditation affects the future degrees of all current students in the Masters of Clinical and Mental Health Counseling Program on the Webster Groves campus, as well as those who graduated from the program in 2015. Webster's accreditation was certified through March of 2024.
Webster University began seeking CACREP accreditation nearly eight years ago after it became clear that industry standards for counseling were changing nationally. Webster submitted its self-review study in 2014. CACREP representatives conducted a site visit of the home campus in 2015 and issued their final recommendation in January 2016.
 "This is an important step in our journey to strengthen Webster's academic programs in a manner that serves the counseling profession and our students," said Julian Schuster, Webster University's provost, senior vice president and chief operating officer. "We will use our experiences here in Webster Groves as we continue to work on bringing accreditation to other locations."
Webster's MA in Professional Counseling program is one of the University's most popular program and enrolls approximately 1,000 students per year across the United States. For more information about the program, visit http://Webster.edu/counseling.
With its home campus in St. Louis, Missouri, USA, Webster University (www.webster.edu) comprises an action-oriented global network of faculty, staff, students and alumni who forge powerful bonds with each other and with their communities around the globe. Founded in 1915, Webster is a private non-profit university with more than 17,000 students studying at campus locations in North America, Europe, Asia and Africa and in a robust learning environment online. The university is committed to delivering high-quality learning experiences that transform students for global citizenship and individual excellence.
tags:  academics, college of arts and sciences, featured, home page, president, provost, webster today,
News by Topic
Tag Categories
News by Topic
Tag Categories