Changing Nature of Agencies: Nitrous Effect kicks off Communication Careers Week
Oct. 26, 2016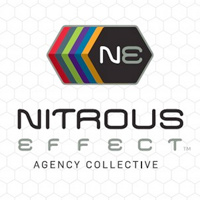 As the kick-off event for Communication Careers Week, the School of Communications at Webster University will host a panel discussion featuring leaders from The Nitrous Effect™ on Tuesday, Nov. 1, in the University Center, Sunnen Lounge.All members of the University community are welcome to attend.
Composed of CPG, Evntiv, UPBrand, Vidzu Media, RevUnit, RedPeg, and Geniecast, The Nitrous Effect is a unique family of specialists that work together to solve complex challenges better and faster than the traditional multi-agency model. 
Come listen to these communications leaders share their insights on the changing landscape of agencies, why they formed and how they collaborate. Learn what clients are being supported by The Nitrous Effect and the type of talent these agencies wish to attract as future team members. For more information visit http://nitrouseffect.com.
Presenters include:
Sam Foxman, President, Evntiv
Ben Fox, Vice President - Program Development, Evntiv
Fred Bendaña, Senior Vice President-Sales & Marketing, CPG
John Launius, Executive Director, Vidzu Media
Doug Hall, Executive Vice President-Sales, Content & Production, Geniecast
Live Stream Access and Chat for Extended Campuses
For extended U.S. and international campuses and others unable to attend, the event will be streamed live at www.webster.edu/live. A live chat option is available on the webpage to ask questions of the presenters. 
The panel discussion will begin at 1:30 p.m. CDT and run till 3 p.m. A networking reception will follow.
Communication Careers Week
The Nitrous Effect™ is the presenting sponsor for Communication Careers Week.
This event is part of the School of Communications' Communication Careers Week Oct. 31 – Nov. 4.  This is an engaging event that brings together students, alumni, faculty and industry professionals to share and expand their knowledge of the communications industry ever changing landscape.
The weeklong experience provides interactive sessions, professional perspectives, and seeks to present students a chance to explore their interests, networking, and growth opportunities. For more information about the entire week of activities visit: www.webster.edu/communications/careers
tags:  academics, faculty, school of communications, webster life, webster today,
News by Topic
Tag Categories
News by Topic
Tag Categories