Snapshots: Feminism Awareness Project Demonstration
Dec. 6, 2016
Students in the Introduction to Women and Gender Studies course took part in the annual Feminism Awareness Project on Dec. 1 at the home campus, learning a valuable lesson on feminist activism.
At 1:30 p.m., students first gathered in the Quad, carrying their hand-crafted signs creatively portraying ideas of what feminism meant to them, before moving to Edgar Rd. at the intersection of Garden Ave. Passersby saw their feminist messages such as, "Honk If You Are Against Women Being Honked At," "Feminism is for Everyone" and "Sorry For The Inconvenience, We're Just Trying to Save the World."
The project was, "designed to bring awareness about feminism on campus and eradicate stereotypes while also giving students a chance to voice their opinions after a semester of learning about feminism's history and current issues," said Christiana Chekoudjian, professor and creator of the course, who believes that it is important for students to participate in activism projects like this one so they are aware of their voice within society.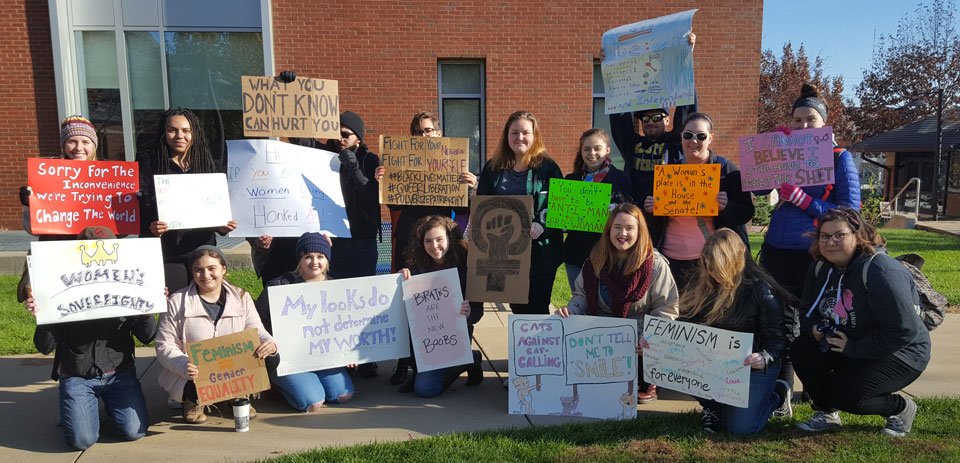 Chekoudjian developed the activity because she wanted to see how students would feel about, "publicly voicing the feminism they had been learning and becoming passionate about in the classroom." This experiential learning opportunity allows students to focus and express their thoughts and opinions on a matter that is important to them in preparation for not only public activism but in smaller conversations with coworkers, families and friends.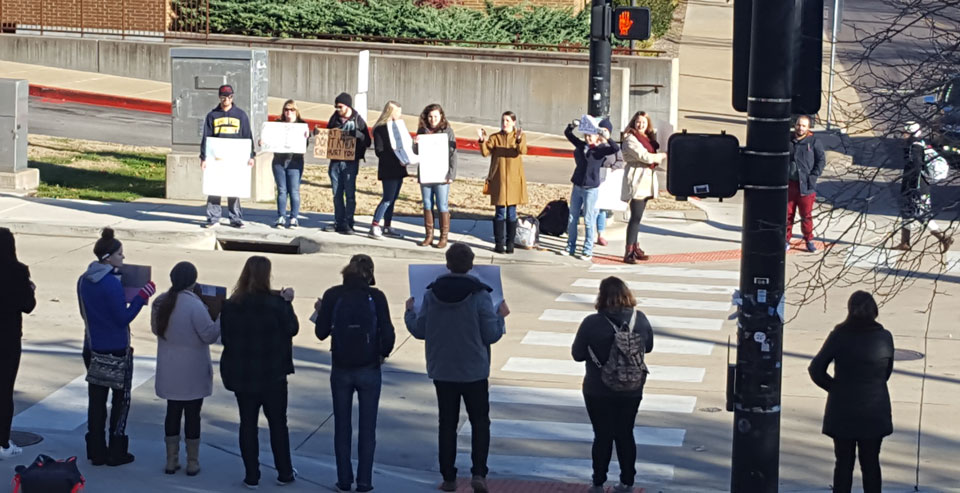 Introduction to Women and Gender Studies
The project began in the Fall semester of 2012 with the creation of the first Introduction to Women and Gender Studies course taught at Webster. While the University has had a long history of courses that focus on gender, this was the first addition of a strictly women and gender studies class within a brand new major. Not only is it a required course for the major, but is part of the Global Citizenship Project (GCP) and counts towards the social systems and human behavior knowledge and oral communications areas. This course is interdisciplinary which allows students and faculty from around campus to interact while bringing varying viewpoints to discussions.
tags:  academics, college of arts and sciences, webster life, webster today, community engagment,
News by Topic
Tag Categories
News by Topic
Tag Categories