Students in 'Living Generously' Attack Poverty, Water Scarcity with April Drives
Apr. 5, 2016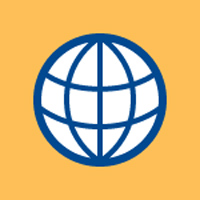 Imagine if the only thing preventing you from getting a job were the clothes on your back, or lack thereof? Or if basic access to safe, clean water were a challenge you faced every day?
Students in the Global Citizenship Program keystone course, "Living Generously," are organizing events in April to address these issues as part of their course projects. 
"Students are using teamwork, oral and written communication, and ethical reasoning to choose and develop a class project that involves the Webster community and the community at large," said Bob McMullen, adjunct faculty member. "The goal of the project is to engage the class and community in acts of generosity.  After reading about people living in poverty, this group of students wanted to help people find jobs through donating appropriate clothes for job interviews."
Business Clothing Drive
The clothing issue exacerbates the cycle of poverty in the United States, as people are overlooked for available jobs because of something as simple as appearance, hygiene and access to a business wardrobe. 
Students have organized a charity event to highlight this issue and ways to help others overcome it. From April 5-8 they will collect anything considered business attire and donating the items to the St. Louis Suit Project and Dress for Success  charities. 
They ask community members to bring any blazers, blouses, dress pants, scarves, jewelry, belts, portfolios, shoes and suits to collection boxes located in the University Center and the Library.
Water Access: Bake Sale April 12
While many experience ample water as a given, many people around the world don't have that luxury. Every day, about 1,400 children die from diseases caused by unsafe water and poor sanitation. However, simple solutions like drilled wells, spring protections and BioSand filters help provide clean water to communities around the world.
As part of their "Living Generously" project, another team of students started a fundraising campaign to help Charity:Water build these water access initiatives around the world, and are having a bake sale to raise funds. The bake sale will be Tuesday, April 12, from 10:30 a.m. - 12 p.m. in the University Center and 10:30 a.m. - 2 p.m. in the EAB Commons. 
For the water fundraiser, 100 percent of the money will be used to build clean water projects;  Charity:Water has a four star rating on Charity Navigator. People may also contribute to the class drive through the online campaign at https://donate.charitywater.org/molly-kinder/blue-cup-challenge
tags:  academics, global citizenship program, students, diversity and inclusion, webster today,
News by Topic
Tag Categories
News by Topic
Tag Categories