Meet HPIR Faculty Candidates During Campus Visits
Oct. 24, 2016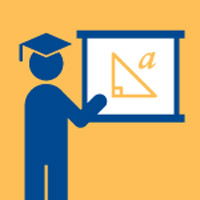 The Department of History, Politics, and International Relations invites the Webster community to meet their candidates for the position of Assistant Professor of International Relations.  
Faculty, staff and students are invited to attend their research talks, and faculty in St. Louis are also invited to a lunch where you can get to know the candidates.  
The research talks are open to all, but please rsvp to robbieotoole@webster.edu if you plan to attend the lunch, as numbers may be limited.
A general schedule follows below. Faculty and staff can see specific topics of presentations in their Webster Today email.
First Candidate: Monday-Tuesday, Oct. 24-25
The first candidate studies peacekeeping in war-torn countries, particularly in Africa and Asia. 
Research Talk: Monday, Oct. 24, 3-4 p.m., EAB 154. Title of talk: "Fear of violence and support for strongman rule" 
Lunch: Monday, Oct. 24, 1:30 p.m. Webster Hall 135
Second Candidate: Thursday-Friday, Oct. 27-28 
This candidate studies regional governance and intervention in the global south, with a particular focus on the Organization of American States, the African Union, and the Association of South East Asian Nations as well as issues of transitional justice. 
Lunch: Thursday, Oct. 27, 11:30 a.m.-12:45 p.m., University Center Conference Room
Research Talk: Friday, Oct. 28, 12-1 p.m., EAB 254. Title of talk: "Intrusive Regionalism: Transforming Sovereignty in the Global South."
Third Candidate: Monday-Tuesday, Nov. 7-8 
This candidate explores bottom up approaches to regional institutional change, with particular focus on regional convergence on economic issues in western Africa. 
Research Talk: Monday, Nov. 7, 12-1 p.m., EAB 164. Title of talk: "Regional Convergence in Peace and Security in West Africa"
Lunch: Monday, Nov. 7, 1-2 p.m., Loretto Hall 101 (Academic Affairs Conference Room)
tags:  academics, college of arts and sciences, history politics and international relations, employee news, faculty, webster today,
News by Topic
Tag Categories
News by Topic
Tag Categories