Hwang, Navia Awarded National Endowment for the Humanities Fellowships
Apr. 15, 2016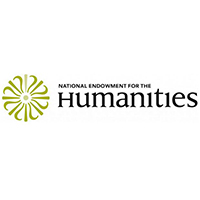 Two Webster University College of Arts & Sciences faculty members have been awarded fellowships from the National Endowment for the Humanities. 
 The highly competitive grants will allow Sheila Hwang, Department of English, and Silvia Navia, International Languages and Cultures, to participate in the summer seminar, "Mapping, Text, and Travel." Hwang and Navia were two of 16 participants representing U.S. humanities scholars from various disciplines.
"Once Silvia and I learned that our current projects happily overlap, we have been sounding boards for our ideas, encouraging, challenging, and learning from one another," Hwang said. "I am often called on to create new courses within the English department, and I believe a new freshman-level/non-major English course that examines travel writing would appeal greatly to our students, especially given Webster's global mission and emphasis on study abroad."
Hwang's fellowship will support an ongoing research project on the anxieties of representation in eighteenth-century English travel guidebooks and their relationship to the theory and history of mapmaking. This project has been supported previously through the Faculty Research Grant program.
"This seminar will widen the perspectives from which I had set out to create an advanced Spanish course on travel narratives of the Hispanic world for which the inclusion of maps would add an interesting visual edge," Navia said.
"Through this course I wanted to link my teaching and research, but also to motivate students to travel, to familiarize themselves with other cultures and peoples, and to challenge their proficiency of the Spanish language through interdisciplinary and intellectually complex texts."
Navia's fellowship will support research on the 18th-century Jesuit exploration of the Hispanic world, and the formation of a "Quiteño" national identity.
tags:  academics, college of arts and sciences, international languages and cultures, english, faculty, webster today,
News by Topic
Tag Categories
News by Topic
Tag Categories