Arts-Related Research Grant Opportunity for Faculty
Aug. 25, 2016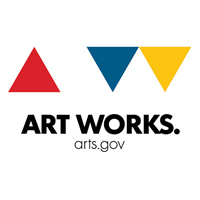 The National Endowment for the Arts' Office of Research & Analysis makes awards to support research that investigates the value and/or impact of the arts, either as individual components of the U.S. arts ecology or as they interact with each other and/or with other domains of American life.
In FY 2017, the NEA's Research: Art Works program will fund matching grants of $10,000 to $30,000 for research studies that seek to "examine the value and/or impact of the arts in any topic area(s)."
The application deadline is Oct. 11 and projects of up to two years can begin in May, 2017. Grants must be matched at least 1:1 by the host institution – that match can include cash, in-kind contributions, and indirect costs. Learn more about the program here: www.arts.gov/grants-organizations/research-art-works.
Applications must be submitted in collaboration with the Grant Staff in the Advancement Office. Faculty members who are considering applying to this program should contact Linda Dahlgren (lindadahlgren87@webster.edu) or Kelly Young (younkell@webster.edu) for details and assistance.
tags:  alumni, advancement, faculty, research, webster today,
News by Topic
Tag Categories
News by Topic
Tag Categories