Program additions and changes for the School of Communications
Feb. 29, 2016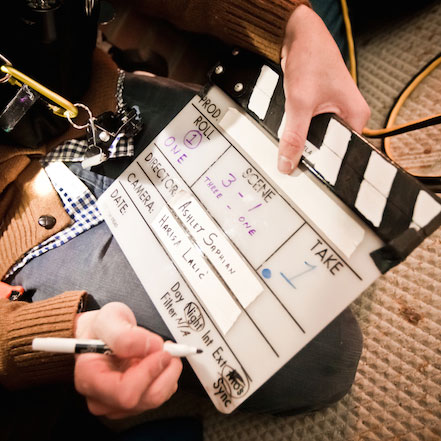 ST. LOUIS – The School of Communications has added two new programs and merged two others in response to student interest and industry opportunities.

"The School of Communications strives to offer programs to meet the needs of our students and also the demands of a changing industry," said Eric Rothenbuhler, dean of the Webster University School of Communications. "These new programs are unique to the area and will equip graduates to excel in their field with the latest knowledge from our experienced faculty."



The new undergraduate degrees are:

Bachelor of Arts in Sports Communications: This program's course of study includes a combination of journalism, marketing, production, and theory courses that will equip graduates to be communication practitioners in a variety of sports fields. Students will learn communications techniques specifically for sports careers in professional, amateur, academic and community sports organizations.

"Sports Communication is one of the fastest growing areas in the communication discipline," said Scott Jensen, professor and program coordinator.  "Our program provides a terrific opportunity that students won't find anywhere else in or around St. Louis. Sports Communication scholars with whom I interacted in developing this major noted how the balance of theory and practice within our program is a unique strength that will serve students well."

Bachelor of Arts in Professional Writing: Webster University's program in professional writing prepares students to work as a writers for companies, non-profit organizations or as contractors, training them in 21st century theory and practice of several fields, including advertising, journalism, public relations and scriptwriting. After completing a core of courses that grounds them in essential skills, students select a specific area of concentration from among four disciplines.

"If you ask employers about the essential skills they want in college graduates, the ability to write well is nearly always at the top of that list," said Joe Schuster, professor and program coordinator. "We are at a crucial point now in communication, since professional writers have to be able to produce work appropriate for traditional media but also for newer media, including web publications and social media sites. We created our major with an eye toward doing this – giving employers the strong writers they need while also allowing our students to be able to work in the range of media writers need to work in the 21st century."

Bachelor of Arts in Film, Television and Video Production: This degree merges the Film Production and Video production programs and prepares students to be visual storytellers, entertainers, artists and communicators. Whether students want to be directors, cinematographers, editors, visual effects or motion graphics artists, producers  or any of the many other jobs available, this degree provides the theoretical and practical knowledge needed to succeed by placing students in real-world production environments at every level, using industry standard equipment and software.

"Creators of film, television, and video productions build the lens through which the world observes and understands itself," said Aaron Aubuchon, associate professor and program coordinator. "Students in this program will follow a robust production schedule and will develop skills faster and more deeply than before and will graduate with the ability to plan, organize and execute film and video productions at industry standard levels."

These degrees will be available beginning with the Fall 2016 semester.

For more information on any of these degree programs, contact the admissions department at admit@webster.edu or 1-800-753-6765.
tags:  academics, home page, school of communications, webster today,
News by Topic
Tag Categories
News by Topic
Tag Categories