Online Learning Center Presents Value, Benefits of Rubrics
Apr. 14, 2016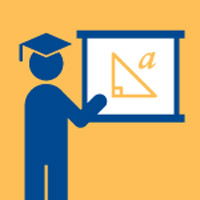 Join the Online Learning Center as we discuss the value and benefits of using rubrics in courses on Thursday, April 21, from 5-6 p.m. CDT.
Registration is required for this event. Click here to register.
In this session, faculty will:
Explore how using rubrics can benefit themselves, their students and their assessment practices.
Learn about different kinds of rubrics and determine what will best meet their needs.
Walk through the basic steps of creating a rubric in WorldClassRoom.
Share their own best practices and ideas with a group of engaged faculty.
This session will be recorded for later viewing and posted in the Faculty Knowledge Center.
tags:  faculty, webster today, online learning center, faculty development center,
News by Topic
Tag Categories
News by Topic
Tag Categories