Research Across Disciplines: Call for submissions, deadline extended to Nov. 7
Oct. 6, 2016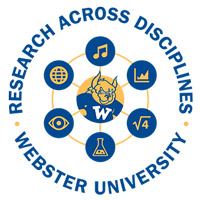 The submission period is now open for Webster's Fall 2016, Research Across Disciplines (RAD) conference, to be held Dec. 9-10 in the East Academic Building, with opportunities for extended campus and online students to participate remotely.
Students are encouraged to take advantage of this opportunity to showcase their research, scholarship, or creative projects and gain valuable experience for their academic careers. Submissions are being accepted now through the extended deadline of Nov. 7.
 
Presentations in all fields and disciplines, and from both undergraduate and graduate authors, are welcome. As part of their submission, students will be required to include the name of a faculty sponsor/mentor and a short abstract describing their project. Presentations can take the form of a professional poster, an oral presentation, or a visual arts display.
Online students and students at campuses outside of St. Louis will have the option to present via recorded presentation or live teleconference.
 
Student Information Session 
UPDATE: Recording and slides for this info session is available. To familiarize students and faculty mentors with this opportunity, a recorded WebEx session is available at www.webster.edu/rad/prepare.html with presentation slides available here [PDF].
Students thinking about submitting to RAD, or those curious about how to effectively prepare their projects for presentation, are invited to attend an information session on Tuesday, Oct. 11, at 2 p.m., in the East Academic Building, room 252, with this year's RAD faculty mentor, associate professor Eric Goedereis. Additional information sessions for online and extended campus students will be scheduled in the next few weeks.
 
For more information about the conference, including a submission form and helps for students in preparing their presentations, visit the RAD website at webster.edu/rad.
tags:  academics, faculty, global, webster today, academic affairs, students, research,
News by Topic
Tag Categories
News by Topic
Tag Categories