Empowering Disenfranchised Learners: School of Education Conference April 16
Apr. 5, 2016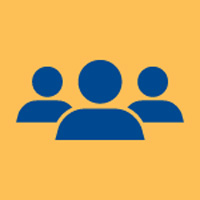 The Webster University School of Education hosts its conference on Saturday, April 16, in the East Academic Building, Room 535. This year's conference theme is "Empowering Disenfranchised Learners."
The conference is intended for current and future school professionals and interested community members. Admission is $25 for the conference and lunch ($5 for Webster University students). Click here to register.
Visit the conference page for a full schedule.
The keynote presentation will be delivered by Jennifer Rose and will focus on cultural competence and positive behavior interventions and supports.
The conference will have presentation and workshop strands focusing on meeting the needs of students with disabilities, supporting linguistically and culturally diverse students and their families, addressing student mental health and wellness, and raising awareness of the impact of gender identity, race and ethnicity in schools.
Webster's School of Education is committed to bridging the research-to-practice gap and making data-based decision to inform our work with vulnerable children and families. 
tags:  academics, school of education, students, diversity and inclusion, webster today,
News by Topic
Tag Categories
News by Topic
Tag Categories