Snapshots: WalkerEDGE Spring Internship Fair
Feb. 23, 2016
On Feb. 17, students from the Walker School of Business & Technology met face to face with recruiters seeking interns for the spring and summer the WalkerEDGE Spring Internship Fair, co-hosted by the School of Business & Technology and Career Planning & Development Center. 
Organizations recruiting included: Abstrakt Marketing Group, Aspect Software, Clarus Communications, Edward Jones, Fitness Plus Equipment Services, Inc., KPMG, Maritz Motivation Solutions, New Balance Athletics, Northwestern Mutual Life Insurance Company, Wells Fargo Advisors and Wyman Center/Inspire STL.
Recruiters shared positive feedback with organizers regarding the event:
"I really appreciate the opportunity you gave KPMG and myself to meet your students, and talk to them about opportunities we have at KPMG," said Russ Struttmann, associate director, KTech, Infrastructure Services, KPMG LLP. "Also, thank you for being so welcoming and accommodating!  We look forward to an ongoing relationship with Webster University."  
 
"Our CTO, was impressed with the caliber of students he met yesterday," Beverley Ortego, Fitness Plus Equipment Services, Inc. "He is optimistic that there are candidates that fit what he is looking for in filling the internship position."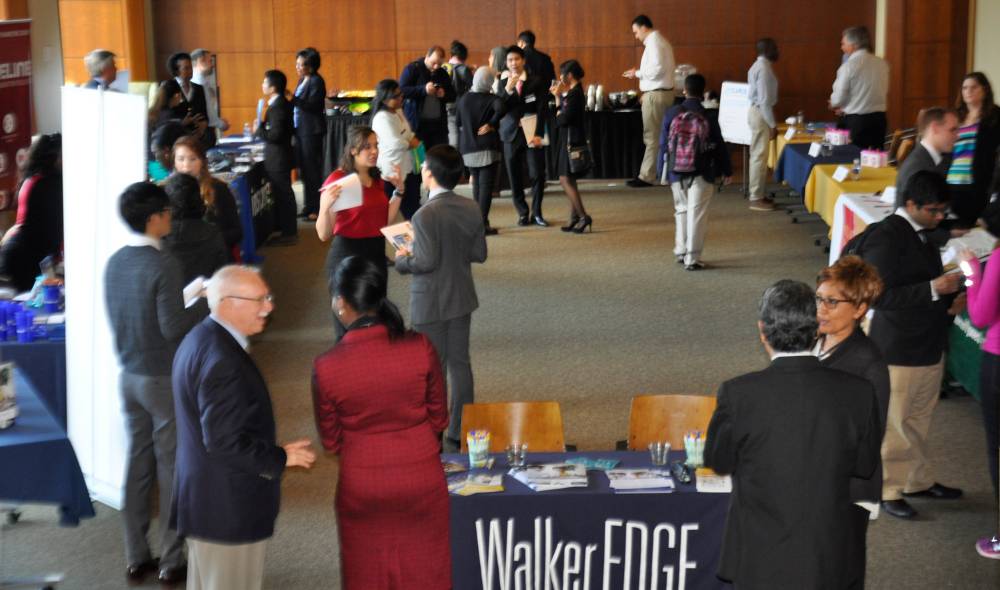 Students can continue to get up to date information on internships for spring and summer as employers post opportunities in GorlokJobs, Webster University's online career management and recruiting system.
tags:  school of business and technology, webster life, webster today, walker edge, career planning and development,
News by Topic
Tag Categories
News by Topic
Tag Categories