Nominations Sought for Individual, Organization Student Leadership Awards
Feb. 12, 2016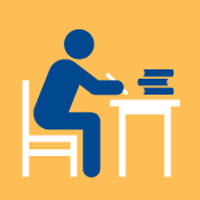 Last updated: March 15, 2016
Nominations are now being collected for individual student and organization student leadership awards. Award descriptions and nomination forms can be found online. The deadlines for these have awards have been extended. The final deadline for award nominations is Monday, March 21.
Each academic year there are many opportunities to honor students and student organizations at the home campus for the work they have accomplished. The awards are given annually at the Student Leadership Awards ceremony on Sunday, April 17. All nominees and nominators are invited to attend.
Individual Awards
Students must have been enrolled and in good academic and judicial standing during the 2015-2016 academic year in order to be eligible for individual student awards.
In addition to specific award requirements, please also consider nominating candidates whose work aligns with the Global Citizenship Program factors which include: Written communication, critical thinking, ethical reasoning, intercultural competence, knowledge, oral communication and quantitative literacy.
New Awards Introduced This Year
This year we are also introducing several new awards, including:
The Jacqueline Grennan Wexler Award for Humanitarianism and Servant Leadership
This award may be given to a group or individual at the Webster Groves Main Campus. An individual recipient must have been enrolled at least one semester and hold junior, senior or graduate student status; groups may be recognized student organizations, employment groups, or otherwise affiliated groups of students at the Webster Groves campus. This award will recognize a student/group showing exemplary performance in:
Servant Leadership: show demonstrated servant leadership, putting the needs of others first and helping people develop and perform as highly as possible
Humanitarianism: active engagement in promoting human welfare and social justice
Outstanding New Student Organization (newly formed within the past three semesters)
This award recognizes a newly registered student organization that exhibited initiative in organizational development, established a positive presence within the University and/or in the surrounding community, and shows strong potential to contribute to the quality of campus life as a recognized student organization.
Student Organization of the Year
This award recognizes a registered student organization for overall efforts to contribute to the University community. The Student Organization of the Year is considered a role model for other organizations on the campus. Presented at the annual Student Leadership Awards ceremony in April, registered organizations active between March 1 of the prior year and Feb. 28 of the current year may be considered. 
tags:  academics, alumni, faculty, webster today, webster life, advancement, students, student awards, alumni association, ,
News by Topic
Tag Categories
News by Topic
Tag Categories