Launching a Career
Apr. 4, 2016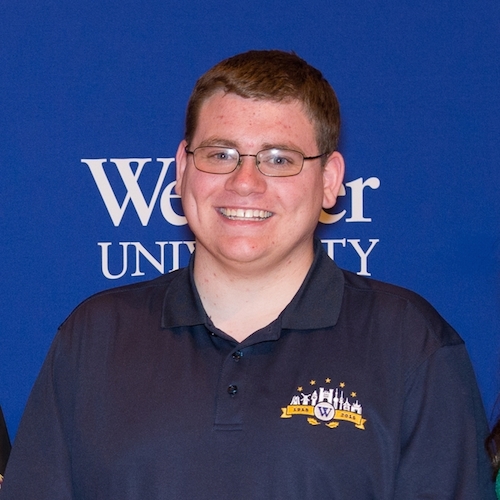 (ST. LOUIS) – Zach Kromer is only finishing out his sophomore year at Webster University but he's already made great strides in his professional portfolio. In 2015, he was invited to attend a NASA function over spring break. As one of only 50 credentialed social media users, he was able to see – and cover on Twitter – a test firing for the Space Launch System.
This summer, he has another opportunity to combine his talents with his love of space with an internship at the United Launch Alliance.

The United Launch Alliance is a joint venture of Lockheed Martin and The Boeing Company to provide space launch services for NASA, the Department of Defense and other U.S. government offices.

Kromer heard about the internship from the ULA president on Twitter and decided to apply.

"I basically screamed when I found out I got it," said Kromer. "I was at work when I got the phone call. I grabbed my phone and saw that I had a missed voicemail. I played it and heard that I got the job. I ran out of the office screaming and told my boss who immediately hugged me."

Kromer will living in Denver, Colorado, for the internship and will be working in the Communication – Internal/External Websites group of ULA.

"I will be working on web development and website design," said Kromer. "Web development classes in the Walker school have helped me greatly, and my professor Scott Granneman was really the one that restarted my love of web development."

"Zach works hard to continually rocket upward, both technically and personally," said Scott Granneman, and adjunct professor at Webster University. "His favorite thing on earth is space, so his new internship is a match made in the heavens for him. I'm excited to see Zach succeed like he has, and I know he's going to be a star at ULA."

Kromer hopes that the internship will help lead to more work with the space program after graduation. 
tags:  academics, school of communications, students, career planning and development center, webster life,
News by Topic
Tag Categories
News by Topic
Tag Categories