Academic Resource Center Earns International Tutor Training Program Certification
Aug. 24, 2017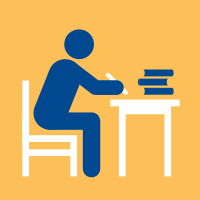 The Academic Resource Center (ARC) recently received a Training Program Certification (ITTPC) for its Tutoring and Writing Center programs from the College Learning and Reading Association.  
Chris Robinson, tutor program coordinator, and Carolyn I. Brown, writing center and plagiarism prevention program coordinator, held joint educational and training sessions for their employees during the spring 2017 semester. 
Session topics included: Title IX Training with Phil Storm, student conduct officer and title IX coordinator, Overview of the Academic Resource Center Services, Active Listening, Code of Ethics, Effective Communication Skills, Navigating Difficult Situations, Learning Styles, Study Skills, Working with Student with Disabilities, and Working with ESL Students.  Further training included introducing online modules with group discussion questions. 
"The International Tutor Training Program Certification is so important for the tutoring and writing programs and the tutors and writing coaches themselves," said Erica Ellard, director of the Academic Resource Center. "The certification will improve tutors' and writing coaches' training and comfort in working with students and will assist them in their professional career searches. This certification will lead to further coordination with faculty members to build an even more robust tutoring program." 
The Tutoring Program and Writing Center will undergo recertification next year and then every three years. 
For more information on the Tutoring Program, contact Chris Robinson at cdrobinson41@webster.edu or at 314-246-7107. 
For more information on the Writing Center or the Online Writing Center, contact Carolyn I. Brown at carolynbrown04@webster.edu or at 314-246-7668.
tags:  academics, faculty, students, academic resource center, webster life, webster today,
News by Topic
Tag Categories
News by Topic
Tag Categories