ARC Invites Requests, Conversations about Plagiarism Prevention, Other Services
Jan. 20, 2017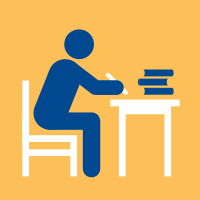 The Academic Resource Center (ARC) and the Plagiarism Prevention Program (PPP) are interested in meeting with departments and colleagues to discuss their various offered programs and resources.
These discussion may occur in-person, by phone, via webinar, and/or through email.
These conversations may include:
Academic counseling
ADA accommodations
Assistive technology
The PPP
The Testing, Tutoring and Writing centers, and related distance options and resources                          
About the PPP
The PPP is a remediation program that educates students who plagiarize about Webster University's academic honesty policy and encourages them to incorporate those principles into their own work. The PPP stresses that academic honesty can be upheld by three key measures: understanding plagiarism, developing effective strategies in the writing process, and incorporating source material appropriately and with proper citation. The objectives of the PPP are to provide students with a thorough understanding of those concepts as well as strategies to avoid or correct issues that arise in their work, so that future academic assignments will maintain the University's standards.
Faculty members who would like more information about this program or to schedule a visit to their department meetings or individual classrooms during the semester may contact Carolyn Brown, Writing Center and PPP coordinator, at 314-246 7668 or carolynbrown04@webster.edu; or Erica Ellard, ARC director, at 314-246-7702 or ericaellard90@webster.edu.

Faculty members who are at extended campuses may receive materials electronically and/or schedule a webinar on the PPP and maintaining academic honesty.
tags:  academics, webster life, webster today, students, academic resource center, faculty, plagiarism prevention program,
News by Topic
Tag Categories
News by Topic
Tag Categories