Webster's 'Ampersand' Student Magazine Wins Gold Crown Award
Mar. 13, 2017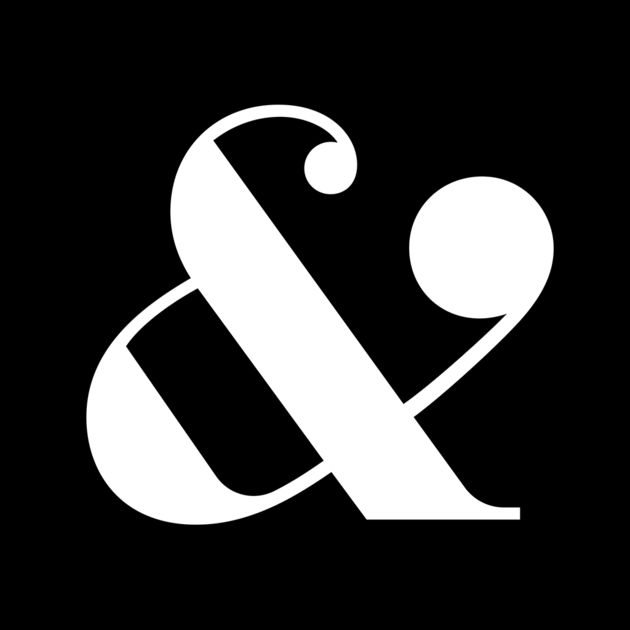 (ST. LOUIS) - Webster University's student magazine "The Ampersand" won a Gold Crown award from the Columbia Scholastic Press Association at the 2017 College Media Convention.
The magazine won for "Hybrid Magazine," which means it was recognized for its excellence in both print and digital production. The Ampersand is not only printed but also released electronically as an app. 

The Ampersand has been honored by the CSPA in the past. In 2015, the magazine received a Gold Crown and in 2016 they received a Silver Crown in the magazine category. This is the first award they've received for their digital app.

"This year's win is especially exciting because being in the hybrid category means that the hard work put into the digital app is also being recognized along with our print magazine," said Chelsie Hollis, current Ampersand editor-in-chief. "I'm so proud to be a part of such a great publication."

"Winning the gold crown award is such an honor," said Macy Salama '16, editor-in-chief of the 2015-2016 issues. "When they called our name and said we received a gold crown award my heart dropped. It's so validating to see our teams hard work pay off."

Ampersand faculty adviser and videographer in Webster's Global Marketing & Communications Karen Burch teaches the Magazine Production course in the School of Communications. Burch said she is proud of what the students have accomplished.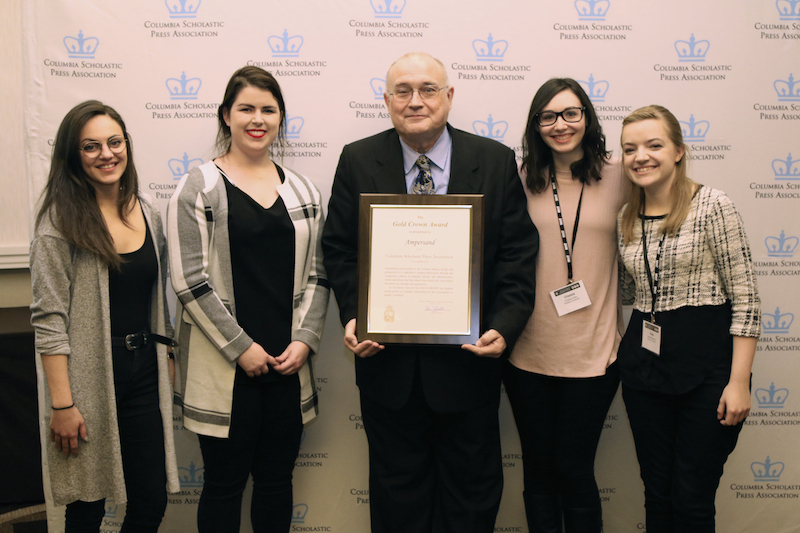 "Bringing the magazine into the digital world has been a learning process and an exciting opportunity for creativity." said Burch. "We first published our app in the fall of 2014 and each year we've learned more about what we can do and all of the opportunities that this medium provides."

"This award is really a testament to the hard work the entire staff has done. I'm excited to continue this legacy of excellence," said Katie Blackstone, current editor-in-chief and digital editor of the award-winning issues.
The app is available to download for free from the iTunes app store and Google Play. Search "Webster Ampersand" to find the digital magazine.

This year a total of 1,100 newspapers, magazines and yearbooks and digital publications issued during the 2015-2016 academic year were eligible for judging in the 2017 Crown Awards Program and 250 Crowns were awarded.

The CSPA is an international student press association uniting student journalists and faculty advisers at schools and colleges through educational conferences, idea exchanges and award programs. Owned and operated by Columbia University since 1925, the Association offers three major services: 1) annual competitions and awards for members, including the Crown Awards, 2) planning two conventions (one national, one regional) and a week-long summer workshop at Columbia, plus 3) small press publishing activities to support an e-zine and website.
tags:  academics, home page, school of communications, webster life, webster today,
News by Topic
Tag Categories
News by Topic
Tag Categories