Academic Resource Center Excited for Spring Semester
Jan. 2, 2018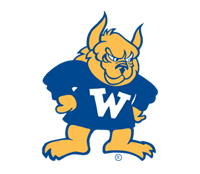 After a refreshing winter break, the Academic Resource Center (ARC) team is excited about the Spring 2018 semester. As graduate classes start Monday, Jan. 8, and the undergraduate term starts Monday, Jan. 15 (but classes begin Tuesday, Jan. 16, since Monday is a holiday in the United States), we want to take a moment to remind you about the academic resources available to you and your students.
We also wanted to offer a teaser about the ARC Open House that will be occurring in conjunction with the annual Teaching Festival in February. Keep an eye on Webster Today for more information in the coming weeks.
Hours
Beginning Monday, Jan. 8, ARC hours will return to 8:30 a.m. to 7 p.m. Mondays through Thursdays and 8:30 a.m. to 4:30 p.m. Fridays.
Testing Center Hours
Testing Center hours will be 9 a.m. to 7 p.m. Mondays through Thursdays and 9 a.m. to 4:30 p.m. Fridays.
Tutoring Center
Tutoring Center hours vary based on peer tutors' availability. Please check the schedule at www.webster.edu/arc for details. And, please always keep in mind that tutors in additional subject areas are available by appointment. Contact our Tutoring Program Coordinator at 314-246-7107 or tutoring@webster.edu to inquire about by-appointment tutoring.
Writing Center
Writing Center hours will be 10 a.m. to 7 p.m. Mondays and Wednesdays, 9 a.m. to 7 p.m. Tuesdays and Thursdays, and 10 a.m. to 4:30 p.m. Fridays. Weekend Writing Center hours resume Saturday, Jan. 20, and are held from 1-4 p.m. Saturdays and Sundays. Specific scheduling details may be found online at www.webster.edu/arc. Please note that Saturday and Sunday Writing Center hours are held in the Emerson Library.
Top 10 Reasons to Use the ARC
Let students know there are many reasons to use the ARC services. Here are the top 10. (And here is a printable flyer highlighting  these resources.)
Outreach for Faculty, Staff, Students
If you have questions about the ARC or any of our services (academic counseling and Gorlok Grit Huddles; ADA accommodations; assistive technology; academic integrity and the Plagiarism Prevention Program or PPP; and/or Testing, Tutoring and/or Writing centers), we encourage you reach out to us.
We are happy to attend department meetings, visit your classes to share information about our services, and/or host class tours in the ARC. Please contact Erica Ellard, ARC Director, at 314-246-7702 or ericaellard90@webster.edu with any questions.
If you are calling about a specific service, please feel free to reach out directly to the appropriate ARC team member as well. To schedule a presentation, please visit our website at www.webster.edu/arc and click on the "Request an ARC Presentation" button. Please note that presentations are available virtually, too, and are available to everyone throughout the global Webster University network.
We ask that you also encourage your students to reach out to us and to use our services. You may also raise a referral to connect students to our services through the Student Success Portal. We are here to help your students and may even be able to offer strong students employment opportunities! We encourage faculty and staff members to contact the ARC if they have an excellent student who may be interested in working with the ARC in Peer Tutoring and/or the Writing Center. 
We are also here to help you! If you need assistance with the Student Success Portal or have any questions about ARC-related services, how best to assist your students, etc., please reach out to us. You will also find valuable information regarding the Student Success Portal at www.webster.edu/success.
ADA Accommodations and Assistive Technology
Our Academic ADA Coordinator supports students with documented disabilities at all St. Louis campuses and in online programs. The Academic ADA Coordinator also works with faculty and staff members throughout the worldwide Webster University community to support students at all U.S. domestic campuses and at non-U.S. campuses. For assistance, please call 314-246-7700 or email disability@webster.edu.
For assistive technology solutions, students should contact our Assistive Technology Program Coordinator at 314-246-4245 or atarac@webster.edu. Faculty and staff members with any questions are also encouraged to reach out!
One type of assistive technology, Kurzweil 3000, is actually available to all members of the worldwide Webster University community and can assist people in improving their reading, writing, and studying processes. This software can also assist ESL learners.
Gorlok Grit Huddles
Gorlok Grit Huddles introduce students to topics often covered in academic counseling appointments, including adjusting to change in college; managing time in stressful situations; creating a healthy balance between school, work, family, and activities; goal planning for the semester and beyond; resisting procrastination; and preparing for finals.
PPP
The PPP is a remediation program that educates students who plagiarize about Webster University's academic honesty policy and encourages them to incorporate those principles into their own work. The PPP stresses that academic honesty can be upheld by three key measures: understanding plagiarism, developing effective strategies in the writing process, and incorporating source material appropriately and with proper citation. The objectives of the PPP are to provide students with a thorough understanding of those concepts as well as strategies to avoid or correct issues that arise in their work so that future academic assignments will maintain the University's standards.
To help students stay on track before they get to the point where they must be enrolled in the PPP, we encourage students and faculty and staff members to visit the Academic Integrity website at webster.edu/academic-integrity/ and to reach out for assistance as needed.
tags:  academics, faculty, academic resource center, webster life, webster today,
News by Topic
Tag Categories
News by Topic
Tag Categories