Webster Welcomes Urban Education Expert for 'Equity in Education: Social Justice' Conference
Mar. 24, 2017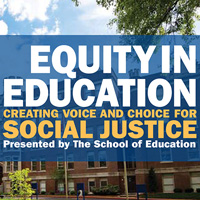 The Webster University School of Education welcomes urban education H. Richard Milner IV as the keynote speaker for its annual conference, "Equity in Education: Creating Voice and Choice for Social Justice."
The conference on April 8 is intended for current and future school professionals and interested community members. It is open to the public and includes an alumni reception, all held in the East Academic Building (535 Garden Avenue) on Webster's home campus in Webster Groves. 
Registration (lunch included) is $35 for the general public, $10 for Webster faculty, staff, students and alumni.
About the Keynote Speaker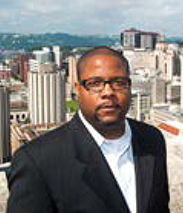 H. Richard Milner IV is the Helen Faison Professor of Urban Education at The University of Pittsburgh. He is also director at the Center for Urban Education and the editor-in-chief for Urban Education.
Dr. Milner recently published a book, Rac(e)ing to class: Confronting poverty and race in schools and classrooms, by Harvard Education Press. He received the John Dewey Society Outstanding Achievement Award in 2016, and has won many awards in educational research from the American Educational Research Association and various academic organizations in the past.
His masterpiece, Start where you are but don't stay there: Understanding diversity, opportunity gaps, and teaching in today's classrooms, published by Harvard Education Press, won two major research awards. He has authored and co-authored more than 75 journal articles and book chapters.
Conference Registration
Find more conference information and registration on the conference page for the Webster University School of Education.
tags:  academics, faculty, home page, school of education, diversity and inclusion, strategic plan, webster life, webster today,
News by Topic
Tag Categories
News by Topic
Tag Categories