Faculty Development Workshops: Transparent Teaching
Sep. 22, 2017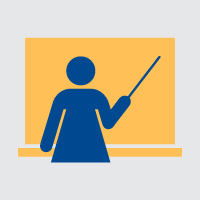 Do your students understand the purpose, specific tasks and criteria for success in your courses? An on-going initiative this year can help faculty better communicate these points to students.
Amanda Rosen, associate professor in the Department of History, Politics, and International Relations, is one of the 2017-18 Provost Faculty Fellows, a program based in the Faculty Development Center.
Rosen's project, "Transparency in Assignments for Academic Excellence and Student Retention," aims at increasing transparency in teaching—that is, being more clear in our communications with students about the purpose, specific tasks, and criteria for success in a course or assignment.
Interested instructors are encouraged to participate in some upcoming opportunities to learn more about how to make their teaching more transparent and the benefits that this can bring to students at Webster University. 
Upcoming Events
Friday, Oct. 6 from 12 p.m.-1 p.m. Central in the Faculty Development Center. Rosen will be leading a session on Transparent Teaching for the Reflective Teaching Community. All are welcome to join.
Thursday, Nov. 9, from 11:30 a.m.-1:30 p.m. Central in East Academic Building 102. Rosen will be running a hands-on workshop called Making your Teaching More Transparent.  In this workshop participants will learn how to make their assignments more transparent and then apply those principles to an existing assignment in their class.  Everyone will leave the workshop with a transformed assignment. All instructors, or those interested in teaching, are welcome.  Please RSVP to amandarosen83@webster.edu.
Friday, Nov. 10 from 8 a.m.-10 a.m. CST. Rosen will host a webinar version of the workshop. It will cover the same material as the Nov. 9 workshop, but the webinar is aimed particularly at online, extended site, and international faculty who cannot attend the in-person workshop. Please RSVP to askfdc@webster.edu for login instructions.
Pilot Study
In addition, Rosen will be forming a team of interested faculty to do a pilot study of the impact of transparent teaching in Spring 2018. Instructors on the team will be asked to implement two transparent assignments in one of their spring courses. If you are interested in joining this team, please attend one of the above events to find out more information.
Synopsis -  So, why a focus on transparency?
Some students come to college completely prepared. They understand the secret, often unspoken language of course assignments and expectations placed on them by their professors. But others—particularly traditionally underserved university populations—do not have the same level of preparation.  These students come to college eager to learn, but can end up having feelings of frustration and inadequacy when they aren't able to succeed at the same level as their peers.
And sometimes we, their professors, should be blamed for this lack of success. When we fail to provide guidance to ensure that every student—not just those with the highest levels of preparation—can succeed, we are not doing everything we can as teachers to help our students. We can do more.
This fellowship, and the Transparency in Learning and Teaching (TILT) project on which it is based, aims at changing all of this. Transparent teaching calls on instructors to make their classes and assignments more transparent; that is, to be exceptionally clear in our communications with students about the purpose of an assignment, the specific tasks needed to complete it, and the criteria for success. Studies at other universities have shown that when just two assignments in a course are made more transparent, there are clear gains in student confidence, performance, and overall retention (Winkelmes 2016). And these gains are even higher with underserved students.
So let's make transparent teaching a common practice and value at Webster University.
Reference
Winkelmes, M.A., Bernacki, M., Butler, J., Zochowski, M. Golanics, J. & Weavil, K.H. (Winter/Spring 2016). A teaching intervention that increases underserved college students' success.  Peer Review 18(1/2). Available at http://www.aacu.org/peerreview/2016/winter-spring/Winkelmes
For more information about TILT or transparent teaching, please visit: https://www.unlv.edu/provost/teachingandlearning.  
tags:  academics, faculty, webster life, webster today,
News by Topic
Tag Categories
News by Topic
Tag Categories