Program Details: 2017 GCP Collaboratory May 23-24
May. 10, 2017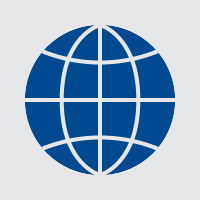 Complete program details for the 2017 Global Citizenship Collaboratory (May 23-24) have been published on the event's website. All faculty, students, and staff are invited to register now. Registration will close on Thursday, May 18.
The annual Collaboratory provides a space for the Webster community to share research, collaborate across disciplines, strengthen assessment practices, and explore new directions related to teaching and learning.
2017 Plenary Speaker: Bryan Alexander
This year's plenary speaker will be Bryan Alexander, an internationally-renowned educator, speaker, and writer, whose work focuses on using digital technologies to support teaching and learning. His research and writing cover diverse issues related to technology and education, including digital storytelling, national trends in higher education, and what the future of education will look like.
Adobe Sessions
As Webster expands its collaboration with Adobe, the community will have increased access to teaching and learning tools that support reflection, collaboration, active learning, and integration. This year's Collaboratory will include sessions led by Adobe's Senior Director of Education Initiatives, Ben Forta, who will help Webster envision the possibilities of various technologies to enhance teaching and learning for global citizenship.
Attendees are invited to participate in engaging sessions about technology and education, teaching and learning, and various pedagogy topics. Some of the highlights of this year's line-up include:
Advancing portfolio initiatives using Adobe products
Helping students tell their story with Adobe Spark
Mobility models for global engagement
How to teach labs without a lab
Helping transfer students navigate the GCP
Using Wikipedia in the classroom
Using student search for "structure" to foster learning and creativity
What can we learn from student course evaluations?
Using historical evidence to teach critical thinking
tags:  academics, employee news, faculty, webster today, global citizenship program,
News by Topic
Tag Categories
News by Topic
Tag Categories