Seminar: Political and Historical Implications of the Trump Administration
Jan. 19, 2017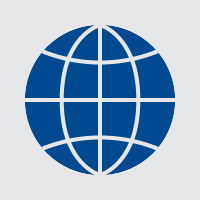 The Department of History, Politics and International Relations is hosting a seminar series open to the broader community, and available for student credit, with guest speakers and readings on the political and historical implications of the Trump Administration.
The seminar examines the Trump administration in its political and historical context. We will hear short presentations from experts and read articles and book excerpts on constitutional law and civil liberties, US history, world history, national security, trade, and diplomacy.
It is open to the entire community, however students may earn one or two credits (pass/fail) for attending sessions, complete readings, and submitting weekly journal commentary online. Seating is limited for this series, which begins Monday, Jan. 23.
The Trump Administration: Political and Historical Implications: An Informal Seminar for Faculty, Staff, Students, and Community Members
Mondays, 12-12:50 p.m., Webster Groves Campus, H. Sam Priest House 104
Each session will open with a featured speaker commenting briefly (approximately 20 minutes, no more than 25) on the reading agenda for each week. The remaining 25 minutes will be open for commentary and discussion by the audience. The guest speaker will have five minutes for closing commentary. Discussion will address both the readings and the speech, but priority in discussion will be for those who address, critically or supportively, the reading.
To learn more and get readings for each session, please contact Robbie O'Toole, department representative at 314-098-7060 or robbieotoole@webster.edu.
Weekly Topics, Readings
Week 1, Jan 23: Finding Populism
Presenter/Discussion Leader: Steve Miller, adjunct professor of History and author of The Age of Evangelicalism: America's Born-Again Years  (Oxford University Press)
Reading: Jan-Werner Müller, What is Populism? and Richard Hofstadter, The Paranoid Style in American Politics or the wiki summary of same; Ben Smith and Byron Tau, "Birtherism: Where it All Began," Politico; Moira Weigel, "Political Correctness: How The Right Invented a Phantom Enemy."
Week 2, Jan 30: What President Trump Can (and Cannot) Do
Presenter/Discussion Leader: Gwyneth Williams, professor of Political Science
Reading: Andrew Sullivan, "America Has Never Been So Ripe For Tyranny;" Eric Posner, "Are There Limits to Trump's Power?" NYT
Week 3, Feb. 6: Regarding the F-word: The Use and Misuse of Historical Analogies
Presenter/discussion leader Warren Rosenblum, professor of History
Week 4, Feb. 13: "Black Lives and Public Activism in the Age of Trump"
with former St. Louis Post-Dispatch columnist Sylvester Brown 
Brown was born and raised in St. Louis. In 1987 started Take Five Magazine, a pro-active, community-based, investigative publication. He was hired as Metro columnist with the St. Louis Post Dispatch in 2002. After leaving the Post-Dispatch in 2009, started working with SmileyBooks as a consultant and writing contributor; he founded When We Dream Together, a nonprofit dedicated to revitalizing urban communities in 2011. 
In 2012, Brown began "The Sweet Potato Project," a summer program aimed at teaching "at-risk" youth entrepreneurial skills. Students planted sweet potatoes that they turned into a viable, marketable product-a sweet potato cookie. He currently works as a freelance writer and consultant, with plans to enter the self-publishing arena. 
Week 5, Feb. 20: 'Immigrants and Civil Liberties'
In the fifth session of our colloquium, Kristin Anderson, associate professor of History, will  frame a discussion of Immigrants and Civil Liberties.
Week 6, March 6: 'Foreign Policy'
The sixth session will feature a discussion of foreign policy on Monday, 12-12:50 p.m., in H. Sam Priest House 104. 
Week 7, March 20: 'Political and Historical Implications an Informal Seminar for Faculty, Staff, Students and Community Members' 
Presenter/Discussion Leader: Allan MacNeil, professor of Political Economics
Week 8, March 27: "Fake News"
Presenter/Discussion Leader: Art Silverblatt, professor emeritus, school of communications                                                                                                                                                                     
tags:  academics, college of arts and sciences, history, home page, politics, international relations, students, employee news, faculty, webster life, webster today,
News by Topic
Tag Categories
News by Topic
Tag Categories