Webster University Hosts Human Rights Conference Oct. 11-12
Sep. 28, 2017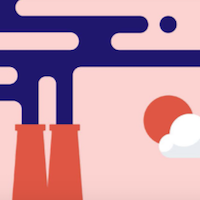 ST. LOUIS  – Webster University is hosting its 10th-Annual Human Rights Conference Oct. 11-12 at Browning Hall Auditorium on the university's main campus. The 2017 conference, which explores environmental justice and human rights, features scholars and activists who are concerned about environmental protection and social justice. The two-day event is free and open to the public.
"Human rights and environmental sustainability are inextricably linked," said Lindsey Kingston, director of the Institute for Human Rights, and associate professor, History, Politics & International Relations at Webster University. "The environmental justice movement examines how vulnerable populations are disproportionately harmed by rising sea levels, deforestation, desertification, fossil-fuel extraction and transportation, the disposal of hazardous wastes, air pollution, and a range of other environmental hazards. This conference provides our students and the public with an opportunity to explore these critical issues and work together to find solutions."
This year's keynote speaker is Carolyn Finney, an author, performer and cultural geographer at the University of Kentucky. Finney is the author of Black Faces, White Spaces: Reimagining the Relationship of African Americans and the Great Outdoors, and she serves on the U.S. National Parks Advisory Board. She is a member of The Next 100 Coalition – a first-of-its-kind consortium of civil rights, environmental justice, conservation, and community leaders from around the country.
Other session speakers include:
Sylvester Brown, Jr., an award-winning columnist formerly of the St. Louis Post-Dispatch.
Alison Carrick, a St. Louis-based independent filmmaker and writer.
Jaskiran Dhillon, an academic and advocate who grew up on Treaty Six Cree Territory in Saskatchewan, Canada.
Marnese Jackson, the NAACP regional environmental and climate justice organizer for the Midwest and Plain states.
Reverend Elston K. McCowan, the first vice president of the St. Louis City NAACP and chair of its Criminal Justice and Prison Committees.
Bruce Morrison, general counsel for Great Rivers Environmental Law Center, a nonprofit, public-interest environmental law center located in St. Louis.
Sarah Jaquette Ray, associate professor of Environmental Studies at Humboldt State University in Arcata, California, where she also leads the Environmental Studies BA program.
C.D. Stelzer, an award-winning investigative journalist who first began reporting on nuclear waste in 1991 for the Riverfront Times.
Carl Zimring, an environmental historian and professor of Sustainability Studies in the School of Liberal Arts and Sciences at Pratt Institute in Brooklyn, New York.
Day One of the conference begins at 10:45 a.m. and concludes at 3:45 p.m. Day Two of the conference begins at 10 a.m. and concludes at 7 p.m. All conference sessions will take place at Webster University's Browning Hall Auditorium located in room 160 at 8274 Big Bend Blvd. in Webster Groves, Missouri. For a complete schedule of conference events and speakers, visit:  http://www.webster.edu/arts-and-sciences/affiliates-events/yihr.html.
With its home campus in St. Louis, Missouri, USA, Webster University (www.webster.edu) comprises an action-oriented global network of faculty, staff, students and alumni who forge powerful bonds with each other and with their communities around the globe. Founded in 1915, Webster is a private nonprofit university with nearly 16,000 students studying at campus locations in North America, Europe, Asia and Africa and in a robust learning environment online. The university is committed to ensuring high-quality learning experiences that transform students for global citizenship and individual excellence.
tags:  academics, college of arts and sciences, featured, home page, webster life, webster today,
News by Topic
Tag Categories
News by Topic
Tag Categories