In the News: Webster chess coach and pioneer Polgar featured in espnW
Jan. 6, 2017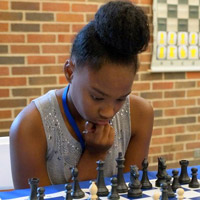 Fresh off her team's multi-squad domination at the 2016 PanAm InterCollegiate Chess Championship, Webster University chess coach Susan Polgar was profiled in espnW for her other pioneering achievements in the world of chess: Making it a space accessible to women.
Polgar is retired from competition chess, but in her role as coach and pioneer -- she was the first female grandmaster -- she has devoted significant time to inspiring girls and creating opportunities for them to compete and thrive in a game long dominated by men.
For the story, Polgar recalls a teammate once telling her, "I like you. I have nothing against you. But don't make insane statements that you want to be a Grandmaster yourself. That's impossible."
Of course, it was possible, and Polgar has made that clear not just for herself but for many who have followed in her footsteps.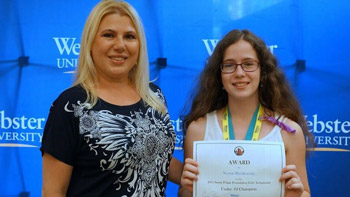 In 2003, Polgar partnered with the U.S. Chess Federation to create the first all-girls national championship, which is now known as the Susan Polgar Foundation Girls' Invitational.
The tournament draws female players from all 50 states and awards more than $200,000 in scholarships.
Her efforts to make the game more accessible for young girls now include organizing all-female tournaments around the world in locations like Geneva, Switzerland; Baku, Azerbaijan; and Santa Clara, California.
Read the full story at espnW here.
Related Stories
Also find news coverage of Webster's PanAm win, where Polgar's Webster teams tied each other for first place, in the St. Louis Post-Dispatch, as well as fuller stories at World Chess.com and at U.S. Chess.org, which describes the multi-round battle between the Webster A and B teams.
tags:  academics, in the news, webster life, chess, home page, webster today,
News by Topic
Tag Categories
News by Topic
Tag Categories