IRS and FSA Statement on IRS Data Retrieval Tool
Mar. 31, 2017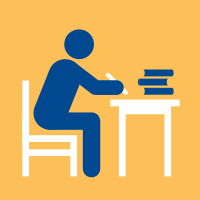 Announcement from the U.S. Department of Education regarding data retrieval tool protection:

To protect sensitive taxpayer data, the IRS and FSA announced today the Data Retrieval Tool on fafsa.gov  and StudentLoans.gov will be unavailable until extra security protections can be added. While they are working to resolve these issues as quickly as possible, students and families should plan for the tool to be offline until the start of the next FAFSA season.
Since the tool was disabled in early March due to security concerns, the IRS has been working closely with FSA to safely return the tool to service.
"We know this tool is an easy way for students and families working on applications to access their financial data," said IRS commissioner John Koskinen. "While this tool provides an important convenience for applicants, we cannot risk the safety of taxpayer data. Protecting taxpayer data has to be the highest priority, and we will continue working with FSA to bring this tool back in a safe and secure manner."
"We have heard from students, parents, and the financial aid community that applying for aid is harder without the DRT," said James W. Runcie, Federal Student Aid chief operating officer. "We will do all we can to help students and families successfully submit applications while the tool is unavailable and remain committed to protecting applicants' personal information." 
Read the full statement online at The U.S Department of Education site.
tags:  academics, financial aid, academic affairs, students, webster today,
News by Topic
Tag Categories
News by Topic
Tag Categories