School of Communications to Host Second Annual Media Academy with Top Company Executives April 5-6
Mar. 31, 2017
Students and alumni are invited to meet industry experts, learn from media executives, and participate in interactive workshops at the second annual Media Academy hosted by the School of Communications on April 5-6.
"Last year was a great success, and we're excited to be able to offer Media Academy to our students again," said Eric Rothenbuhler, dean of the School of Communications. "This year we've also invited our alumni to participate. It's a benefit to students and alumni alike when they can interact with industry experts of this caliber to hear their opinions and to share in their insights about key trends in media."
Media Academy focuses on the importance of career development and industry exploration, bring together students, alumni, faculty, and industry professionals to exchange ideas and expand their knowledge of the ever-changing communication landscape.
During this two-day event, executives from E.W. Scripps Company, Coolfire Studios and SmithGeiger, LLC will present panel discussions on media industry trends and interactive workshops. Together they represent some of the leading companies in cable, video and other media, and one of the top strategic media marketing and consulting firms in the United States. 
Topics and Presenters: 


"Big Data, The Trade-Off Between Personalization and Privacy" presented by Seth Geiger, president, Smith Geiger, LLC
"Ethics and Trust in a Fake News World" presented by 

Chip Mahaney, news director, WCPO Cincinnati, E.W. Scripps Company

"DNA of a Leader: Modern Media Management Must Haves" presented by 

Chris Archer, executive vice president, Media Strategies, SmithGeiger, LLC

"Will Fake News Rants Ruin Real News Reporting? The Urgent Fight to Keep the Public's Trust" presented by John Culliton, senior

vice president

, News Strategy, SmithGeiger, LLC
"Turn Your Phone into a Super Snackable Machine" presented by Andrew Finlayson, senior

vice president

, Digital Strategies, SmithGeiger, LLC
Agenda and Registration Information: 

Wednesday, April 5
2-3:30 p.m., Panel Discussion: "Media Industry Trends," Winifred Moore Auditorium
3:30-4:30 p.m., Networking reception, Webster Hall, room 135
No registration is required for Wednesday's panel discussion or networking reception. The panel discussion will be streamed live for the extended and international campuses.
Thursday, April 6
8:30  Check-in at Edward Jones Commons, East Academic Building
9 a.m.-1 p.m. Workshops, East Academic Building
Advance registration for Thursday's workshops will open on Monday, April 3. Students may contact Judy Connolly at judithconnolly93@webster.edu or at 314-246-5935 to register.
There will be approximately four, 50-minute workshop sessions to choose from at 9 a.m., 10 a.m., 11 a.m., and noon. Most 9 a.m. sessions will be repeated at 11 a.m., and most 10 a.m. sessions will be repeated at noon.
1:30-3 p.m. Student Showcase and Networking Reception, Edward Jones Commons, East Academic Building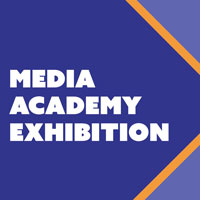 The Exhibition is a showcase of student's creative work representing all programs of study in the School of Communications. Student leaders of student media organizations will also represent creative work ranging from newspaper, radio, magazine, etc. Students presenters will have individual tables with their most creative work displayed and/or projected. Students will be prepared to speak about their work and answer guests questions.  

Executives from Coolfire Studios, E.W. Scripps Company, FleishmanHillard, SmithGeiger, LLC, and We Are Alexander are scheduled to attend. Local media industry professionals and human resources representatives with an interest in media communications are encouraged to stop by to our meet our talented students. Faculty members, staff and other Webster students are also encouraged to attend.  

Click here for more information.
tags:  school of communications, webster life, webster today, students, faculty, alumni,
News by Topic
Tag Categories
News by Topic
Tag Categories