Webster University to Sign Memorandum of Understanding with African Renaissance and Diaspora Network, Inc.
Feb. 6, 2017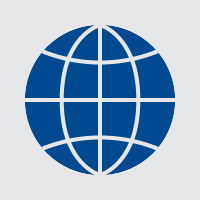 Webster University and the African Renaissance and Diaspora Network, Inc. (ARDN) will sign a memorandum of understanding (MOU) on Wednesday, February 8 at 11 a.m. in the East Academic Building, room 252/263. Djibril Diallo, the Director of the UNAIDS Regional Support Team for West and Central Africa, will be at Webster University for the event along with Richard Gant from ARDN.

ARDN works to support and further the sustainable development processes of the United Nations as they relate to Africa and the African Diaspora. ARDN works with government, educators, artists and other groups to help raise awareness of Africa and African issues. ARDN collaborates with HIV-related objectives of the United Nations on various public health awareness campaigns including the Protect the Goal campaign, which worked with the 2014 FIFA World Cup to raise global awareness of HIV, encouraging young people to commit to HIV prevention, and emphasize the importance of antiretroviral treatment.

The agreement will establish a partnership between Webster University and ARDN in which both will collaborate with various awareness campaigns affiliated with the United Nations Sustainable Development Goals. These projects will allow students to receive hands-on experience with projects pertaining to AIDs in Africa and the United States, including: 
Communications initiatives and projects involving digital media production, social media and gaming
Public health initiatives including public policy and community engagement
Executive leadership initiatives including thought leadership.
"I thank Mr. Michael McMillan, President and CEO of the Urban League of Metropolitan St. Louis, for introducing us to the ARDN partners who seek to raise awareness of AIDS/HIV prevention and treatment in the United States and worldwide.  This strategic partnership will address a pressing health issue that continues to threaten lives and futures here in the Midwest and around the globe." said Elizabeth (Beth) J. Stroble, President of Webster University. "We look forward to building on this relationship and advancing Webster's leadership in global academic excellence while tapping the talents and commitments of our students, faculty, and staff to make a difference."

Djibril Diallo, director of the UNAIDS Regional Support Team for West and Central Africa, will also attend the event to discuss the "Emergency Catch-up Plan for West and Central Africa," a program addressing HIV/AIDS prevention and awareness program.

"The Sustainable Development Goals of the United Nations reminds us that we are all stewards of this world, and have a duty to uplift its people and protect its well-being," said Constance Newman, President of ARDN. "This partnership with Webster will help prepare a new generation of leaders to take on the mantle of safeguarding, uniting and strengthening our common home – our mother Earth."
Richard Gant, chair of ARDN's Arts and Culture Committee, will be at Webster University on behalf of ARDN president, Constance Newman to sign the MOU. Gant is an actor best known for his work on "General Hospital," "Men of a Certain Age," "The Big Lebowski" and "Deadwood." He is also founder of The PanAfricanist, a digital solutions company.

"This agreement secures for our students, faculty and staff a wealth of experience in global health awareness," said Julian Schuster, the provost, senior vice president and chief operating officer of Webster University. "The unique structure of Webster University as a global leader in education with a campus in Ghana provides an excellent opportunity for us to be involved with ARDN in its work to advance the United Nations Sustainable Development Goals."

Active since the 1990s, ARDN serves as a coordinating body which works to unite the efforts of individuals and organizations towards a single purpose: supporting the advent of the African renaissance by fostering unity between African Nations and all peoples of African descent. Its methodology includes establishing and mobilizing strategic partnerships to harness the power of sport, art, education and culture, to accelerate the achievement of the United Nations Sustainable Development Goals, important development benchmarks agreed upon by the governments of the world. ARDN is a 501(c)(3) public charity.

With its home campus in St. Louis, Missouri, USA, Webster University (www.webster.edu) comprises an action-oriented global network of faculty, staff, students and alumni who forge powerful bonds with each other and with their communities around the globe. Founded in 1915, Webster is a private non-profit university with nearly 16,000 students studying at campus locations in North America, Europe, Asia and Africa and in a robust learning environment online. The university is committed to ensuring high-quality learning experiences that transform students for global citizenship and individual excellence.
tags:  academics, announcement, college of arts and sciences, extended campus, global, home page, president, provost, school of communications, webster today,
News by Topic
Tag Categories
News by Topic
Tag Categories