Production House Gives Communications Students Experience with Real-World Clients
Dec. 8, 2017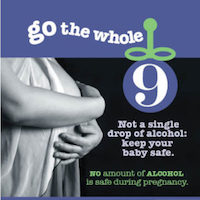 Every undergraduate learns that in addition to mastering the theory and skills in their academic field, they must also master how to apply that knowledge in their careers after graduation.
The Production House course does exactly that, connecting students with real-world clients as part of class projects.
Taught by Aaron AuBuchon, associate professor and chair of the Electronic and Photographic Media Department in the School of Communications, the course is part of (but predates) the Career Launch Initiative in the School of Communications, which addresses this transition to careers after earning a degree.
"Production House allows students to function in roles that will be similar to the ones they will find as freelancers or employees in the fields of film and video production," AuBuchon said. "They learn how to work with very real deadlines and with the input of an actual client with specific expectations.
The students gain by producing real work, which also helps build their professional portfolio.
"They are producing work that is being used by external clients, so they have a piece for their demo reel when they leave here that isn't only a class project, it's a project being used in the real world," AuBuchon said. 
The latest client, the nonprofit St. Louis Arc, was thrilled with the students' work developing a PSA (public service announcement) for its Go the Whole 9 initiative, an awareness campaign about the effects of alcohol on pregnancy. St. Louis Arc leaders sent personal notes to Webster University President Beth Stroble and School of Communications Dean Eric Rothenbuhler expressing gratitude and commending the students for their work.
The organization also featured the work from Webster students in its Fall 2017 newsletter.
Portfolio Building, and Service to a Cause
Past clients for the course have included The Fallen Heroes Foundation, Variety, Almost Home, Springboard, The Shaw Neighborhood Association, The Ethics Project, Kingdom House, The Emmaus Home, Tenth Life, Crown Center, Kids in the Middle, and Zombie Squad. 
If you notice a common thread to those clients, it is intentional. 
"We choose nonprofit clients to work with almost exclusively as a way to show students that they can use the skills they are learning for their career to give something back to the world if they so choose," AuBuchon said. "So it's experiential, it's portfolio building, it's real world, and it's service to a cause. It's one of the things I'm proudest to have been able to start here at Webster."
tags:  academics, faculty, school of communications, students, home page, partnerships, webster life, webster today,
News by Topic
Tag Categories
News by Topic
Tag Categories