IRB Submission Deadlines for Research Involving Human Subjects
Sep. 19, 2017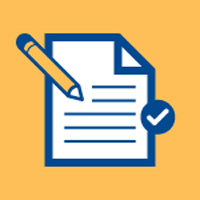 Does your research involve human subjects?

Prior to beginning research projects involving human subjects, all Webster faculty, students, and staff conducting this type of research must submit an application to the Institutional Review Board (IRB).
Applications are reviewed on a first-come, first-served basis during each academic term.
To make the process more efficient and provide timely feedback for faculty, students and staff, the following deadlines have been set for Fall 2017:
Fall 1 deadline: Sept. 29, 2017
Fall semester and Fall 2 deadline: Dec. 1, 2017
Applications that do not meet the deadline may not be reviewed until the next term.
Submitting Proposals for Full Board Review
Please note that submitted proposals often require modifications prior to approval, which can lengthen the review process. We advise researchers (particularly those conducting research within tight deadlines) to anticipate such modifications and build this into their projected timelines.
New research submissions that require the full board review must submit a completed proposal at least two weeks before the next meeting date in order to be included on the agenda.
The Fall 2017 meeting dates for the full board review are: Oct. 4, Oct. 18, Nov. 1, Nov. 15, Dec. 6, and Dec. 20
Refer to the IRB website www.webster.edu/irb/ for additional information about completing the application. 
Applications are to be submitted to Allison Scheuler at irb@webster.edu. For questions contact IRB at irb@webster.edu.
tags:  academics, faculty, webster life, webster today, institutional review board, research,
News by Topic
Tag Categories
News by Topic
Tag Categories