Spring Web Grading Instructions for Faculty
May. 8, 2017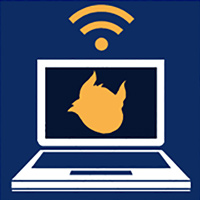 The grading entry period is open now. For undergradutes, it is open through May 21 and for graduates it is open through May 28. Faculty should review below for instructions.
Begin at Webster's Home Page (www.webster.edu).
Log into your Connections Account.
Click on the Faculty tab.
Click on the word "here" in the Faculty Academic Services box.
Enter your Connections User Name and Password and click on "OK."
Set Options:
Select graduate program to display your graduate level courses.
Select undergraduate program to display your undergraduate level courses.
Select Spring for the term.
Type in 2017 for the year.
Click Grade entry on the left side of the screen (it may take a few seconds to load).
Click in the radio button next to the course that you want to enter grades.
Click on Select Marked Course directly above the radio buttons.
Make your grade entry for each student by clicking on the grade box and selecting the appropriate grade.  If you need to enter a last date of attendance, click on the month, day and year buttons to make your selections.  Only enter this date if the student received a grade of F or if the student stopped attending the course at some point.
Click Submit Grades (nothing will be saved until you do this). Do not leave the screen until you receive the message that the grades were updated.
Repeat this process for each of your classes.  Grade entry will open May 8, 2017 and will close on May 21, 2017 for Undergraduates and May 28, 2017 for Graduates. If you need to make changes you may do so until we close grade entry. 
Close your browser when you are finished.
tags:  academics, faculty, webster life, webster today,
News by Topic
Tag Categories
News by Topic
Tag Categories