Webster University and ARDN Announce Global AIDS Prevention Project on World AIDS Day
Nov. 27, 2017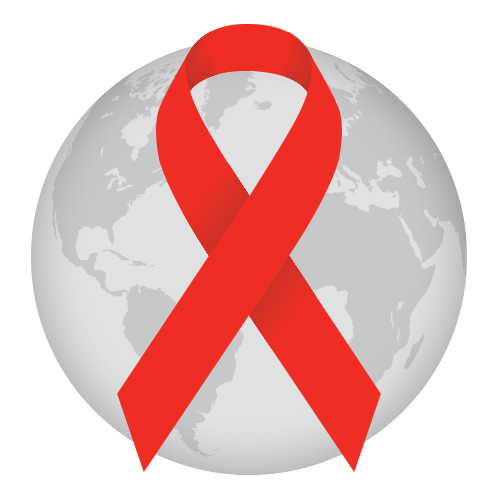 ST. LOUIS – With more than 36 million people living with HIV in 2016, the United States accounted for 1.3 million persons and more than 12,000 more of those people live in Missouri.  On Friday, December 1, in recognition of World AIDS Day, Webster University and the African Renaissance and Diaspora Network (ARDN) will announce their domestic and global initiatives for AIDS awareness and prevention during a joint press conference and live stream event at 10 a.m. CST in the Browning Hall Auditorium at Webster University in St. Louis. 
Webster University President, Dr. Elizabeth (Beth) J. Stroble, will host the announcement along with famed Hollywood actor and activist Richard Gant, chair of ARDN's Arts and Cultural Committee, which includes the global Protect the Goal HIV/AIDS awareness campaign.  This collaborative domestic and global AIDS awareness and prevention plan stems from a "Memorandum of Understanding" signed between Webster University and ARDN last February. 
"Webster's historic mission of meeting unmet needs here in St. Louis and in communities worldwide motivates our enthusiasm for this partnership. Among the threats to the quality of life for individuals and families is the threat of HIV/AIDS, a public health issue that like so many others, has disparate effects on specific populations," said Elizabeth (Beth) J. Stroble, president of Webster University. "As we prepare students to engage the world and to lead as world changers, we look forward to the opportunities to mobilize individuals across continents in ways that have local and global impact."
Others participating in the announcement include individuals representing organizations actively involved in AIDS awareness and prevention globally, nationally and locally.  Dr. Djibril Diallo, UNAIDS Director for West and Central Africa, who attended the "Memorandum of Understanding" signing in February at Webster, will join remotely from Senegal and famed professional African footballer Jay Jay Okocha will join in from Nigeria. Chris Miles, the Global Motorsport Marketing Advisor for ARDN, will be on hand in St. Louis to introduce UNAIDS motorsport ambassadors Chase Austin, and Axcil Jefferies who both will join remotely from Dubai. Dakota Gant, the U.S. Protect the Goal University Coordinator will outline the launch of Protect the Goal Clubs at HBCUs and other colleges and universities worldwide.
Also attending will be Oval Miller, Founder and CEO of St. Louis-based Black Alcohol/Drug Service Information Center (BASIC) and the Charlotte Merritts Ottley Transitional Women's Center, considered by the Drug Enforcement Agency as one of the best programs for serving women. Miller will offer testimonials from those personally affected by the AIDS epidemic in St. Louis. Charlotte Ottley will represent the CMO-TWC and Dorinda Walker, an empowerment speaker, author and multicultural marketing executive at Prudential Financial , Inc. will provide a perspective on women's health issues based on her personal experiences.

The Urban League of Metropolitan St. Louis was among the first organizations in St. Louis to commit its support. Keith Williamson, Chairman of the Board, strongly endorses and supports this UN HIV/AIDS Initiative. 
"We are committed to this collaborative initiative to eradicate HIV/AIDS," said Williamson. "We commend Dr. Stroble, President of Webster University, and our Board member. She has enthusiastically taken the lead on this critical issue from St. Louis to impacting other markets and countries throughout the world."
 "We view St. Louis as the 'Gateway City' to lead the domestic push for HIV/AIDS awareness," said Richard Gant, chair of ARDN's Arts and Culture Committee. "When looking at global health problems such as HIV/AIDS, it is important to use our strengths and our network to combat the issues, which Webster University is doing by leading from where they are and using their own global reach and their own talented student body to bring awareness to this issue."
The joint Webster University/ARDN plan will allow students to gain hands-on experience leading efforts to build awareness of HIV/AIDS in Africa and the United States, and to arrest its resurgence including:
Communications initiatives and video storytelling projects;
Public health initiatives including public policy and community engagement; and
Executive leadership initiatives including though leadership.
"The work of our students will help advance the United Nations Sustainable Development Goals," said Julian Schuster, the provost, senior vice president and chief operating officer of Webster University. "It will also advance Webster University's mission and our strategic goals of having a global impact through education and addressing challenges that the world is facing."
In 2018, Webster University will participate with in the Global Alliance of Mayors & Leaders from Africa & African Descent (GAMAD) to be held in Accra, Ghana and will also be joining ARDN in leading a West African Study Trip with leaders from other U. S. higher education institutions.

About ARDN
Active since the 1990s, ARDN serves as a coordinating body which works to unite the efforts of individuals and organizations towards a single purpose: supporting the advent of the African renaissance by fostering unity between African nations and all peoples of African descent. Its methodology includes establishing and mobilizing strategic partnerships to harness the power of sport, art, education and culture, to accelerate the achievement of the United Nations Sustainable Development Goals, important development benchmarks agreed upon by the governments of the world. ARDN is a 501(c)(3) public charity.
tags:  academics, college of arts and sciences, college of fine arts, global, home page, president, provost, school of communications, webster life, webster today,
News by Topic
Tag Categories
News by Topic
Tag Categories