Academic Integrity Week, Sept. 10-14
Sep. 5, 2018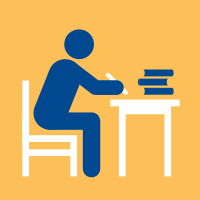 Academic Integrity Week will be held the week of Sept. 10-14, 2018, from 3-4 p.m. in the Academic Resource Center (ARC). During this week, students can attend a variety of workshops to help hone their writing skills.
Part of maintaining academic integrity is utilizing the resources available to students, faculty, advisors and staff at Webster University. We now have a website called Academic Integrity at Webster that provides resources, explains documentation styles related to academic integrity, and helps you navigate through frequently asked questions. Visit the website here.
You will also find a new video on the Academic Integrity home page that features Webster faculty members, department chairs, deans, and students sharing what academic integrity means to them and to the Webster community.
Workshops
Refreshments will be served at each workshop.
Monday, Sept. 10—Academic Integrity and Sources
Tuesday, Sept. 11—Plagiarism
Wednesday, Sept. 12—Supporting Evidence and Supporting Quotes
Thursday, Sept. 13—Paraphrasing
Friday, Sept. 14—In-text Citations: APA/MLA
ARC writing coaches are available at any time to answer questions and give tips on achieving academic integrity.
For more information about Academic Integrity Week or questions about academic integrity in general, contact Carolyn I. Brown, Assistant Director, Academic Resource Center, at (314) 246-7668 or at carolynbrown04@webster.edu.

tags:  academics, webster life, webster today, academic resource center, sudents,
News by Topic
Tag Categories
News by Topic
Tag Categories