Department of Music faculty and students participate in St. Louis' Union Avenue Opera
Sep. 14, 2018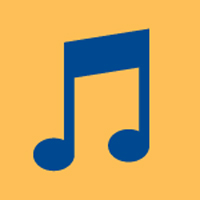 Webster University Department of Music faculty and students were key participants in the 2018 summer season at St. Louis' Union Avenue Opera (UAO).
Jacob Lassetter, associate professor and director of Opera Studies in Webster's Leigh Gerdine College of Fine Arts, reflected on the experience.
"This summer I was very pleased to return to Union Avenue Opera for my second straight season, having sung Peter in Humperdinck's 'Hänsel und Gretel' in 2017," he said.
"This summer I sang in two of the three productions, playing Dick Deadeye in Gilbert and Sullivan's 'H.M.S. Pinafore' and Il Gran Sacerdote in Verdi's 'Nabucco'. All three productions were universally acclaimed by critics and audiences alike. One favorite review I received came from the Post-Dispatch: 'Jacob Lassetter brings a resonant bass-baritone to the mustache-twistingly villainous Dick Deadeye.'"
Lassetter sees performances at home and throughout the United States as integral to his teaching.
"Singing throughout the United States and in Europe is very important to my professional development, as well as my work with my Webster students," he said. "I am able to stay plugged-in to trends in the opera scene and keep my network of real-world connections alive and updated. My work with local companies like Union Avenue Opera allows me to have these valuable experiences without leaving my home. I look forward to continuing to work with Union Avenue Opera, as well as with Winter Opera Saint Louis, where I'll sing Dr. Falke in 'Die Fledermaus' this November."
In addition to adjunct faculty members in the UAO orchestra, on stage were adjunct voice faculty members Leann Schuering and Karen Kanakis, as well as adjunct music theory professor Merry Keller. Nancy Mayo, adjunct piano professor, and collaborative pianist continued as rehearsal pianist, also playing piano in the orchestra.
Students and recent graduates on stage included:
"H.M.S. Pinafore":
Randell McGee — Bob Beckett
Abby Benson — Ensemble
Danielle Feinstein — Ensemble
Louisa Wimmer — Ensemble
"Nabucco":
Amy Mazzeo — Ensemble
"Lost in the Stars":
Evan Adams — Nita
Madeleine Buckley — Ensemble
Brittany Graham — Ensemble (with solos)
Randell McGee — Ensemble (with solos)
Many of these students will be seen in Webster University Opera scenes, Jan. 18-20. Lassetter directs with the fully-staged program. Dr. Trent Patterson, Director of Choral Studies, leads the orchestra and singers as performance conductor.
tags:  academics, alumni, college of fine arts, faculty, webster life, webster today, department of music,
News by Topic
Tag Categories
News by Topic
Tag Categories