Technology Walk-Up Services for Students during First Week of Classes
Aug. 27, 2018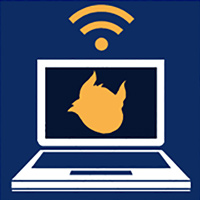 For the first week of undergraduate courses this week, Information Technology will be offering technology walk-up services for students on Monday to Thursday in Webster Hall, Room 15 during the following hours:
Monday, Aug. 27: 10 a.m. – 2 p.m.
Tuesday, Aug. 28: 10 a.m. – 2 p.m.
Wednesday, Aug. 29.: 12-5 p.m.
Thursday, Aug. 30: 10 a.m. – 2 p.m.
The scope of services will be limited to the following:
Connections, Office 365, WorldClassRoom
Assistance in getting logged in
Email Configuration
Assistance in configuring a student's Webster email on a personal device such as a laptop, phone, etc.
Wireless
Assistance in connecting to Webster wireless networks (main and residential networks)
CampusConnect (VDI)
Demos available for any student needing assistance in how to connect and use this new service in the labs and classrooms
Students should plan to bring their student ID card with them for any services. Please help to pass the word on to students to make them aware of these services.
tags:  academics, home page, webster life, students, information technology, webster today,
News by Topic
Tag Categories
News by Topic
Tag Categories