Changes Coming to Webster's IRB Policies and Procedures
Sep. 19, 2018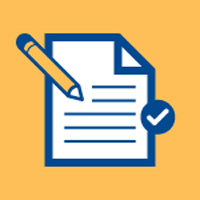 The Institutional Review Board (IRB) at Webster University reviews all research proposals involving human subjects to ensure the protection of research participants. In Summer 2016, the Webster IRB implemented changes in order to comply with federal guidelines and register with the U.S. Department of Health and Human Services (HHS).
All researchers submitting an IRB application need to complete a required training program for ethical research with human subjects and submit proof of completion with their applications. It has come to the Board's attention that the NIH Protecting Human Research Participants training course we have used will no longer be available after Sept. 26.
The IRB advises all members of the university community who plan to conduct research for Fall 2018 to complete the existing course and/or print the completion certificate by this date. As of Sept. 27, there will be no way to access the course, certificate, or otherwise confirm your having completed it.
Beginning soon, researchers from the university community will have access to research ethics training via the Collaborative Institutional Training Initiative (CITI). At that point, the CITI training modules will replace the previous NIH Protecting Human Research Participants program. Webster University researchers will need to have a record of their research compliance training on file when they submit IRB applications. Additional details regarding access to CITI will be coming soon.
Additionally, the Office of Human Research Protections (OHRP) within the HHS has recently issued significant changes to its "Common Rule", the federal policy governing human subjects research in the United States. As a result, the IRB is working to further revise policies and procedures in order for Webster University to be in compliance with the revised Common Rule by Jan. 2019.
There are four Common Rule changes that are of particular relevance to Webster University's IRB oversight:
The requirement for consent forms to provide potential research subjects with a clearer understanding of a project's scope, including its risks and benefits, so that participants are better able to understand what will be required, as well as the risks and benefits associated with research participation.
The establishment of new exempt categories of research based on the level of risk they pose to participants. For example, to reduce unnecessary regulatory burden and allow IRBs to focus their attention on higher risk studies, there is a new exemption for secondary research involving identifiable private information if the research is regulated by and participants protected under HIPAA rules.
Removal of the requirement to conduct continuing review of ongoing research studies in certain instances where such review does little to protect subjects.
Reduction of duplicate submissions and oversight by multiple IRBs for the same protocol. Our IRB has already begun allowing for single IRB review, where one IRB reviews the research on behalf of other engaged institutions. This practice will be enforced with the new Common Rule changes, and agreements will also permit a single IRB to review human subject research activities for multiple engaged sites.
These adjustments are anticipated to better inform potential research participants and to facilitate and simplify the IRB approval process for all students, faculty, and staff who conduct research with human subjects at Webster.
As details emerge regarding how the Webster IRB process may change in order to facilitate compliance, the IRB chairs will work to communicate this information to the community to ensure that students, faculty, and staff conducting research at Webster University are informed.
If you have any questions, please contact Mary Preuss at marypreuss34@webster.edu or Eric Goedereis at ericgoedereis18@webster.edu.
tags:  academics, faculty, webster today, international review board, research,
News by Topic
Tag Categories
News by Topic
Tag Categories