GCP Committee Seeks Fall 2020 Proposal For Global Cornerstone Seminar
Nov. 14, 2019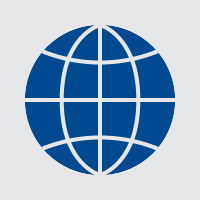 The Global Citizenship Committee is seeking Fall 2020 seminar proposals for incoming, first-time, traditional-age students.
The Global Cornerstone Seminar (GLBC 1200, a renamed FRSH 1200, pending Curriculum Committee approval) is the first course in the GCP of undergraduate general education.
The seminars provide students with an interdisciplinary academic experience. These seminars emphasize the skills of integrative learning, critical thinking, written and oral communication. 
The deadline for submissions is Monday, Dec. 9. 
The Global Cornerstone Learning Outcomes for FA20

Communicate a purposeful oral presentation designed to foster understanding, and to promote discussion and debate among listeners. 
Communicate ideas, opinions, and information through writing assignments. 
Analyze and evaluate their own and others' assumptions and use evidence effectively in making an argument. 
Integrate learning by synthesizing information across different disciplinary perspectives and life and experiences. 
Demonstrate knowledge of the curricular goals for the GCP six Knowledge Areas, five Skill Competencies and a Global Keystone Seminar in relationship to their disciplines, academic interests, and life plans. 
Describe how to access and use key campus resources, such as counseling, health services, career services, student leadership development, 
Explore library and academic resources and student activities.
The GCP Committee asks that the proposals are designed with respect to the learning outcomes.
Even if faculty/ staff have taught this seminar in the past, proposals must be considered for the upcoming academic year.
To submit a proposal, click webster/proposal/qualtrics.com. 
tags:  academics, webster today, employee news, faculty, first year seminar, global citizenship program,
News by Topic
Tag Categories
News by Topic
Tag Categories