2019-20 IRB Submission Deadlines for Research Involving Human Subjects
Aug. 29, 2019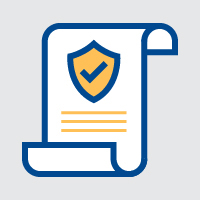 With the start of the new academic year upon us, the Institutional Review Board (IRB) would like to inform everyone of the application due dates for student research projects using human participants completed as part of course requirements. 
Prior to beginning research projects involving human subjects, all Webster faculty, students, and staff conducting this type of research must submit an application to the IRB.
Applications are reviewed on a first-come, first-served basis during each academic term. Applications that do not meet the deadline may not be reviewed until the next term.
For IRB applications not requiring Full Board review, the dates are as follows:
Fall 1: Sept. 27
Fall 2/Fall Semester: Nov. 29
Spring 1: Feb. 14
Spring 2/Spring Semester: April 17
Please note that applications requiring Full Board review should be submitted prior to the second week of term classes, and prior to the sixth week of semester classes.
As a reminder, important information, resources, and guidelines on how to successfully navigate the IRB application process, can be found on the IRB webpage at webster.edu/irb. 
tags:  academics, extended campus, faculty, global, webster life, students, institutional review board,
News by Topic
Tag Categories
News by Topic
Tag Categories