Changes to Money for Textbooks Eligibility
Jul. 30, 2019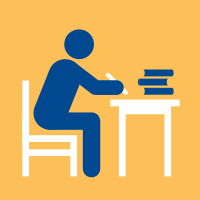 Starting Monday, July 29, 2019, the eligibility rules for Money for Textbooks have changed. Money for Textbooks allows current Webster University students to receive up to $600 total per semester in advance of their financial aid to purchase textbooks and supplies.
To be eligible:
● Students must have undisbursed Federal Financial Aid for the application term
● Students must be expecting a refund; meaning, your award must be in excess of your bill for the term
● Students must be registered for an Online, WebNet+, or United States domestic area campus course for the application term. International campus courses are not eligible.
To apply, students must complete the online application form each enrollment period within that period's application dates. Students will receive a detailed email notification to your Webster email address within 48 business hours. The application cannot be done in person or over the phone. No textbooks may be obtained through this program after these cutoff dates. There are no exceptions.
Students must re-apply for Money for Textbooks each term. If students are enrolled in term classes (8 or 9 weeks, not semester-long classes), they will usually get only one financial aid disbursement each semester. If they receive a refund during Term 1, they are expected to use those funds to purchase their books for Term 2.
To see the application dates and for further information, please visit the Money for Textbooks page.
tags:  academics, students, webster today,
News by Topic
Tag Categories
News by Topic
Tag Categories