Spring Break in Thailand, Italy, Ecuador: Follow Study Abroad Instagram this week
Mar. 12, 2019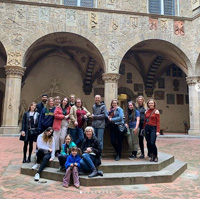 It may be Spring Break week for the University, but there are several study abroad trips happening right now, all around the world.
Students are studying art history in Florence, Italy; exploring the fascinating world of animals and evolutionary biology in Quito and the Galapagos, Ecuador; and examining the socio-economic issues of an emerging economic country in Bagkok, Thailand.
These short-term study abroad courses are led by faculty members Ryan Gregg (ARHS 2000 Florence in the Renaissance), Stephanie Schroeder (BIOL 1020/1021 Biology of Animals), Nicole Miller-Struttmann (BIOL 3600 Ecuador Evolution Lab), Brad Scott and Roy Tamashiro (INTB 9950 Thailand: Business and Life).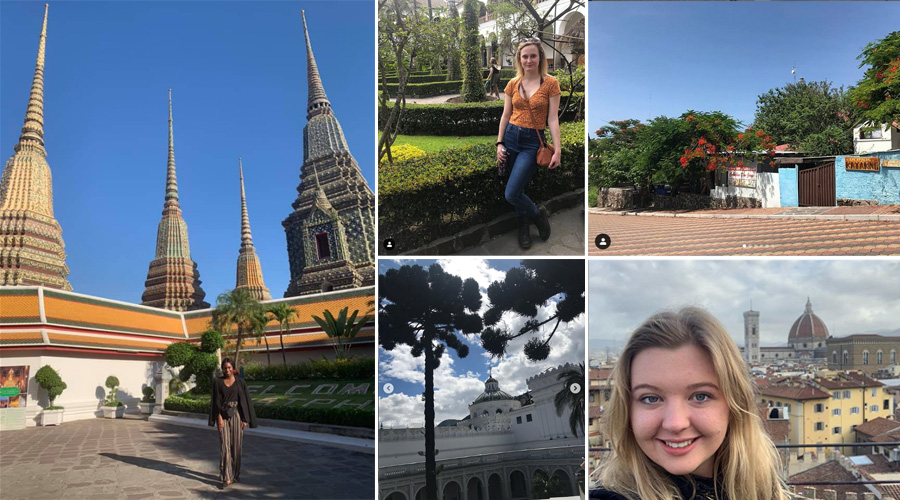 IG @websteru_studyabroad
While abroad, four students are publishing their experiences to the Office of Study Abroad's Instagram account. Follow along with their photo and video updates as they share the sights, sounds and smells of these locales.
Hannah Emerson, Florence
Josie Bowles Quito, Quito
Cheyenne Davis, The Galapagos
Abby Dobrich, Bangkok
Thinking About Study Abroad?
Webster University students have a variety of study abroad choices. Webster's network of international campuses provides students the opportunity to explore the world while making progress in their degree program.
Contact the Office of Study Abroad here or visit the Study Abroad website to learn all about the programs and resources available to help find the right once-in-a-lifetime study abroad opportunity.
tags:  academics, global, webster life, webster today,
News by Topic
Tag Categories
News by Topic
Tag Categories