Call for Nominations: Academic Advising Award
Feb. 6, 2020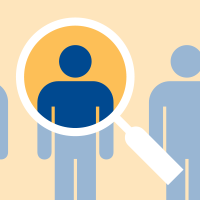 The Global Advising Council in coordination with the Academic Advising Center will accept nominations for the third annual Academic Advising Awards from now until Mar. 15.
Excellent advisors are caring and helpful, knowledgeable about curriculum and academic policies, and actively engaged in fostering the academic and career goals of their advisees.
By calling attention to the best work in this area, this award recognizes the high-impact practices that contribute to the "global student-centered experience" we provide. These awards recognize faculty and staff advisors who demonstrate advising at its finest.
The Office of Academic Affairs, Academic Advising Center and Global Advising Council annually recognize and honors excellence in academic advising across Webster University.  
2 awards will be presented annually in the following categories: 
Outstanding Faculty Advisor

 

Outstanding Staff Advisor
Outstanding 
Faculty Advisor Award
The Outstanding Faculty Advisor Award honors the contribution to student success, retention, and persistence that Faculty Advisors make.  They are ideally situated to explain and integrate the learning outcomes of the curriculum they helped design.  They can also play a unique role in helping students see how to use their degrees professionally and academically. 
This award is for full-time individuals whose primary responsibility is classroom teaching and advising.   
Outstanding Staff Advisor Award
The Outstanding Staff Advisor recognizes the contributions professional advisors make to the university, particularly to students. Professional advisors throughout the network play an important role, as the academic advisor may be the one constant throughout a student's academic journey at Webster University. 
This award is for individuals who have significant advising responsibilities including formally assigned students to advise.
For more information, see webster.edu/advising/award. 

Nominations
Please submit them to advising@webster.edu (please use the "Advising Award" in the subject line). Nominations should address the key criteria of good academic advising.

To nominate an advisor, please write a brief paragraph stating why you think he/she is an outstanding advisor.

Nominations are due to the Academic Advising Center by Sunday, Mar. 15

.

Nominees will be asked to submit a resume/curriculum vitae and a 1-page statement on advising for review by the committee.
tags:  academics, faculty, academic advising, academic affairs, webster today,
News by Topic
Tag Categories
News by Topic
Tag Categories